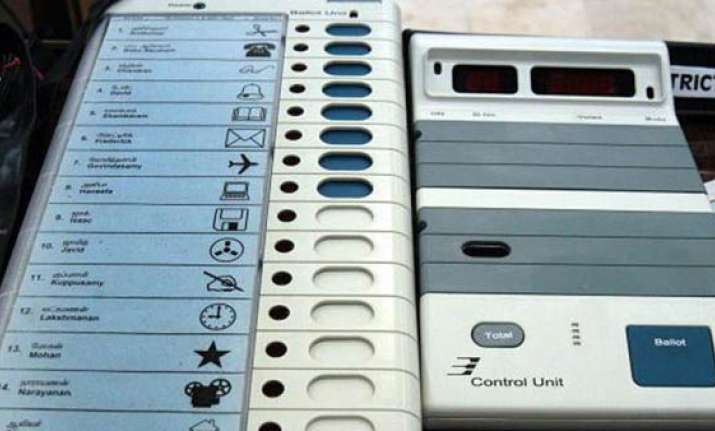 The row in India over the credibility of Electronic Voting Machines (EVMs) has made Pakistani authorities wary of embracing these machines.
The Election Commission of Pakistan (ECP) was never in favour of going for a complete switchover to EVMs from paper ballot and the controversy in India has increased their concerns.
"The reports coming from India have furthered their concerns," The News on Saturday quoted poll panel sources as saying.
Political parties ranged against the Bharatiya Janata Party (BJP) in India have alleged EVM tampering in the just concluded assembly elections.
"The scandal of EVMs hounding the recent Indian elections is a timely forewarning for the ECP to desist from a complete switchover from existing paper ballot system to the desired EVM," the daily said. 
Referring to the Pakistani poll panel, it said: "In their internal meetings, there is a consensus in the ECP that Pakistan should initially restrict itself to pilot projects under the EVM system."
While different Pakistani political parties, particularly PTI, want the 2018 election to be held with EVMs, the controversy in India has now made this doubtful.
(With IANS inputs)