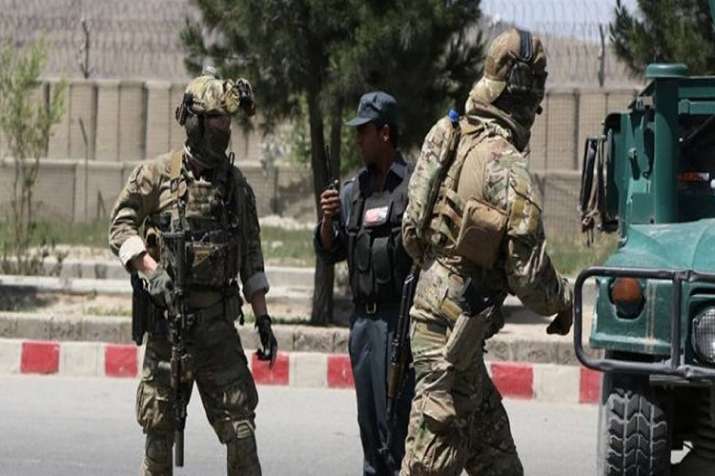 At least 10 people were killed and over 19 injured after a massive blast orchestrated by the Taliban outside a British security compound in Kabul late Wednesday.
The interior ministry and police both said the blast had been a car bomb targeting a compound which houses G4S, a private British security company, in east Kabul, reported TOLO News.
The fatalities were confirmed by Najib Danish, Afghan Interior Affair Ministry's spokesperson.
The attack came just hours after Afghan President Ashraf Ghani announced the formation of a team for prospective peace talks with the militant group, as the United Nations renewed calls for direct negotiations between Kabul and the insurgents.
The Afghan government, Western diplomats and UN officials have in recent weeks raised hopes of finally reaching a deal to end the 17-year war.
At an international conference on Afghanistan in Geneva, Ghani said the 12-person negotiating team includes both men and women and will be led by his chief of staff Abdul Salam Rahimi.
Rahimi, a former humanitarian worker and ex-deputy Afghan finance minister, is considered one of Ghani's closest aides.
The attack is also the second high-profile ttack claimed by the Taliban on foreigners in over two days.
Earlier on Tuesday, hree US soldiers were killed in a blast near Ghazni city in central Afghanistan that was also claimed by the militant group.
The attacks follow a wave of bloody violence across the war-torn country in recent weeks that has killed hundreds of people as militants step up their attacks.