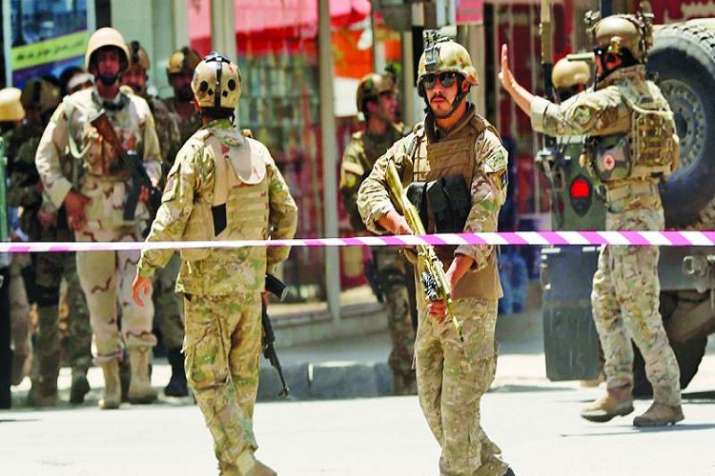 At least 20 police officers were killed in a Taliban ambush in western Afghanistan on Monday.
The ambush took place on Sunday afternoon in western Farah province, according to Dadullah Qaneh, a member of the provincial council. Four policemen, including the deputy provincial police chief, were wounded in the attack near Lash wa Juwayn district.
The convoy was on its way to the district to introduce newly appointed district police chief when it came under attack, said another council member, Abdul Samad Salehi. The newly appointed chief was also killed, said Qaneh.
The Taliban, who in recent years have taken over nearly half of Afghanistan, claimed responsibility for the attack, the latest in a series of brutal, near-daily Taliban assaults on Afghan military and security forces throughout the country.
Meanwhile, demonstrators blocked all roads in the western section of Kabul for a second day on Monday, protesting the arrest of Alipoor, who leads a Shiite militia in the western Ghor province and who goes by one name. It was not clear what he is charged with, but state-allied militias are often accused of extortion and other mafia-like behavior.
On Sunday, hundreds clashed with police during the protest. Three policemen were shot and wounded and another 20 were hit by stones thrown by the protesters, who torched two police checkpoints.
During a previous attempt to arrest Alipoor, in June, security forces in Ghor clashed with his followers, leading to the deaths of seven civilians and four policemen.