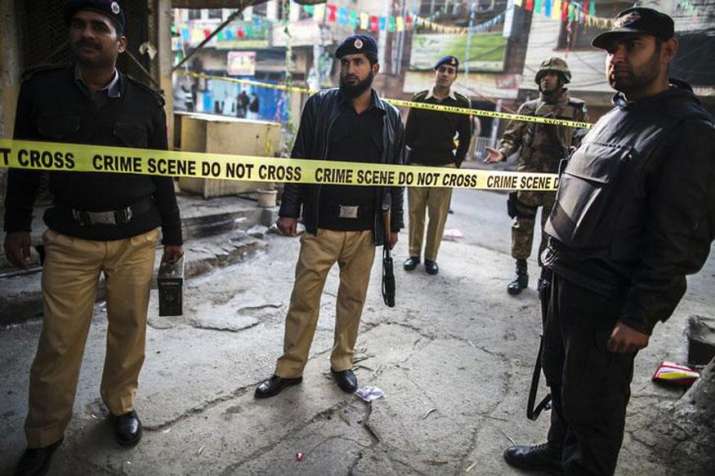 At least 22 people were killed and 50 others injured in a suicide blast that took place outside a Shiite imambargah in Pakistan's restive northwest tribal region today.
The dead included several women and children, according to Dawn.
According to Kurram agency, the suicide bomber, who was driving a car, blew himself up near the main gate of the imambargah.
The condition of the majority of those injured was stated to be critical. Scores of vehicles were also damaged in the blast.
No one has claimed responsibility for the bombing.  Security forces cordoned off the area while emergency services were dispatched to the site.
The administration has declared an emergency at all hospitals in the area.
An Army medical evacuation helicopter has also been flown to Parachinar for evacuation of the injured, an Inter-Services Public Relations (ISPR) statement said.  Prime Minister Nawaz Sharif expressed grief over the blast and condemned the attack. 
"It is our responsibility to continue the war against terrorists," he said.  
Sharif reiterated his government's resolve to eliminate the menace of terrorism from the country at all costs. 
"The network of terrorists has already been broken and it is our national duty to continue this war until the complete annihilation of the scourge of terrorism from our soil," he said.
(With PTI inputs)