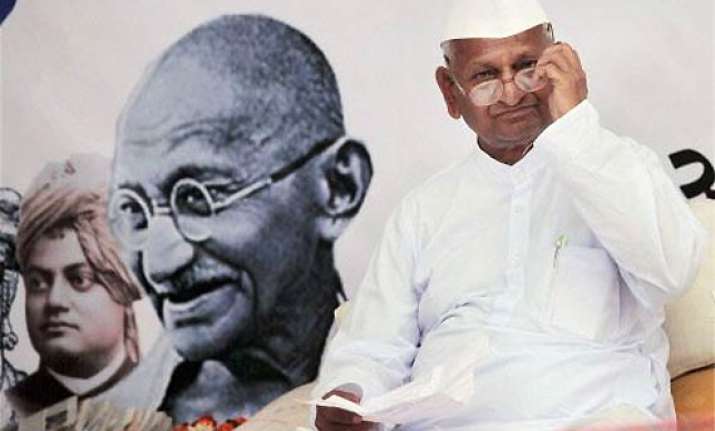 Ghaziabad, Dec 12: Vowing to continue his campaign against corruption, Anna Hazare today said he had the support of the youth who have committed their lives to work for reforms in the country.

"Youth in huge numbers are coming forward to work against corruption. A group of youths say they don't want to get married and have dedicated their lives to the nation. There is another group which have committed some time," the 74-year-old activist told reporters, a day after his one-day token fast at Jantar Mantar against "watered-down" Parliamentary Standing Committee report on Lokpal Bill.

Speaking on the sidelines of a volunteers' meeting of Team Anna, he said, "Lots of reforms are needed. We have to continue development work but at the same time control corruption."

Hazare said these youths will be trained at Ralegan Siddhi.

Asked about NCP chief Sharad Pawar's claim that he was not invited for the debate at his fast venue, Hazare said he had sent a letter.

"If he didn't come, what can we do?" he said.