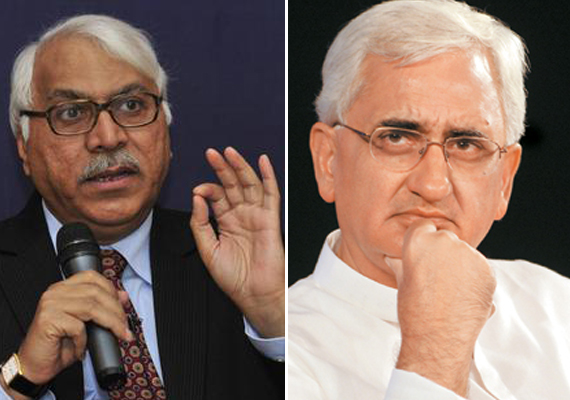 New Delhi, Feb 14: The Election Commission today said it has not yet taken a decision on the letter of Law Minister Salman Khursheed regretting his controversial remarks on the minorities' sub-quota issue.

Amid speculation about its response to Mr. Khursheed's letter sent late last night to the poll panel, Chief Election Commissioner S.Y. Quraishi said the Commission is yet to deliberate on this particular issue as it had several other important issues at hand.

"The Commission has been busy with other important things.... It will decide on it in due course of time," Mr. Quraishi said after a meeting of the Commission this morning.

The Commission also held discussions with a visiting American delegation led by the U.S. Under Secretary for Civilian Security, Democracy and Human Rights, besides meeting a delegation of the Akhil Bharatiya Sant Samiti with complaints of alleged poll violations.

In a letter delivered to the EC late on Monday night, Mr. Khursheed said that he "bows to the wisdom of the EC" and has given his personal commitment to ensure that such a situation does not arise again.

Mr. Khursheed's letter came close on the heels of Congress disapproving his comments against the poll panel, saying that "people occupying posts of responsibility should speak responsibly".

In a short communication, the Minister said, "I treat this matter as unfortunate and regret the statement...it has never been my intention to transgress the law and undermine the election code of conduct. I have great respect for the Commission and the decisions it takes and has taken...."

EC sources had earlier in the day indicated that the poll body was likely to put a lid on the issue in view of Mr. Khurshid's regret and assurance of not raking up the matter again.