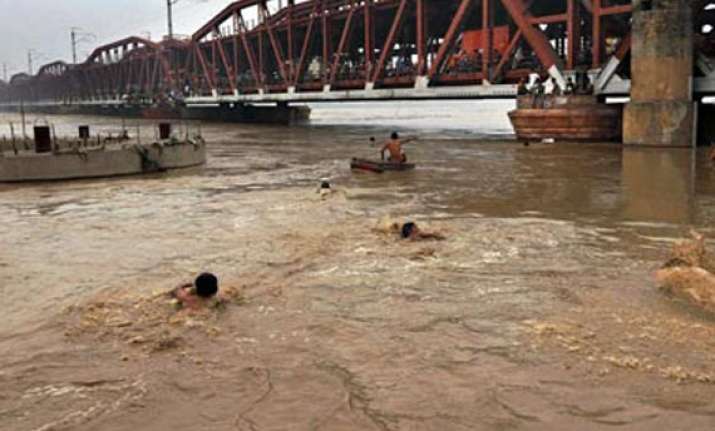 New Delhi, June 21: The water level of the Yamuna has fallen below the danger mark of 204.83 metres in the capital, a government official said Friday. However, more people were evacuated from many areas along the river late Thursday as a precautionary measure.
"The water level of the Yamuna now stands at 204.63 metres, which is just a little below the danger mark of 204.83," Dharmpal, secretary of Delhi's revenue and disaster management department, told IANS.
The Yamuna river rose to 207.25 metres late Wednesday, the highest since 1978 when it had reached 207.49 metres.
As the swollen river waters moved downstream into Delhi, over 5,000 peope were shifted out of their marooned houses and localities. More people from the city's south, central and the north districts were evacuated on Thursday night by authorities, who fear that these areas are prone to flooding if the city receives more rain in coming days.
"In total, now around 10,000 families have been evacuated from several areas along the Yamuna and shifted to about 9,000 relief camps erected around the city," Dharmpal added.
According to the official, the water level may rise if there is heavy rainfall in the city in the next few days.
In the last four days, 900,000 cusecs of water has been released into the Yamuna from Hathinikund barrage in Haryana, resulting in rise of the river in the national capital.
"The release of five lakh cusecs of water from the Hathinikund barrage is normal for Yamuna. But today only 25,000 cusecs of water is being released from the barrage," Delhi Chief Secretary D.M. Spoli said.
The 145-year-old double-decker rail-cum-road bridge over the Yamuna, which was shut for traffic for two days, was re-opened on Thursday.