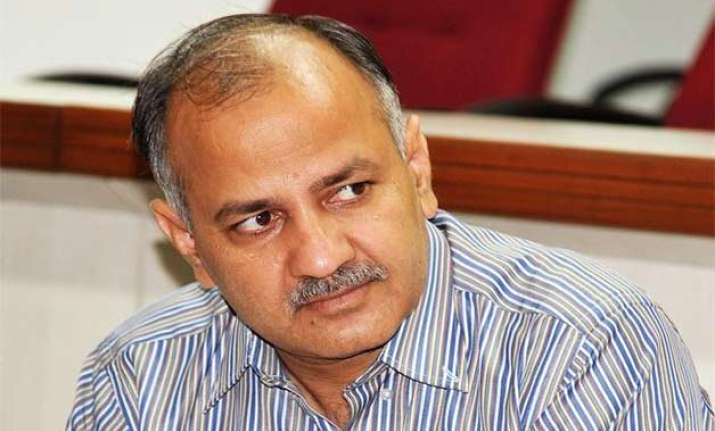 New Delhi: Delhi government today stressed on the need for more number of fast track courts, formation of quick response teams and a training programme for all government officials to ensure women safety in the national capital.
Delhi Deputy Chief Minister Manish Sisodia, while addressing a programme organised by Delhi Commission for Women (DCW) on the occasion of International Women's Day today, said cases of crime against women still take years to get solved.
He called for creation of as many fast track courts as required for fast disposal of such cases.
"I and the Chief Minister had a meeting with the Chief Justice of Delhi High Court where it was concluded that all the Delhi courts should have as many fast track court as needed," Sisodia said.
Creation of "quick response teams" comprising at least one magistrate was in pipeline for every district to ensure women safety during the last mile connectivity at late hours, he said.
The quick response team, comprising personnel of civil defence and home guards along with a Magistrate, will keep a vigil at night and ensure that any complaint of eve teasing, etc by anti-social elements can be addressed, "and action against them could be taken then and there".
Calling all the government officials to make Delhi Secretariat a "model office", he said, training would be imparted to all the MLAs and senior officials to make them responsible for making Delhi safe for women.
Sisodia also asked all Delhi government officials to implement the recommendations of Justice Verma Committee report "as soon as possible".
He also stressed for integration of Delhi government's helpline number '181' with Delhi Police's Himmat mobile application "as too many helplines number would confuse the user".
The Deputy CM also lashed out at A P Singh, defence lawyer for two of the death row convicts in the Nirbhaya gang rape-murder case, for his remarks suggesting that rapes could be prevented in India only if celebrations like Valentine's Day and the 'kiss of love' campaign were banned.
Terming his remarks as "feudalistic", he said there was a need to fight against such a mentality and those who were perpetrating crime against women.
On the occasion, five women including an acid attack victim, a woman who was pushed into prostitution by her own relative and later saved, were honoured for their courage.
 
Ritu Manidas, who teaches sex workers of GB Road, was also honoured.
 
Women and Child Development (WCD) Minister Sandeep Kumar, DCW Chief Barkha Shukla Singh, WCD Secretary Dharamvir was also present at the event.
An audio message by Delhi Chief Minister Arvind Kejriwal was also played in which he appealed to all men of the city to make the national capital such that "women can feel free and live happily".