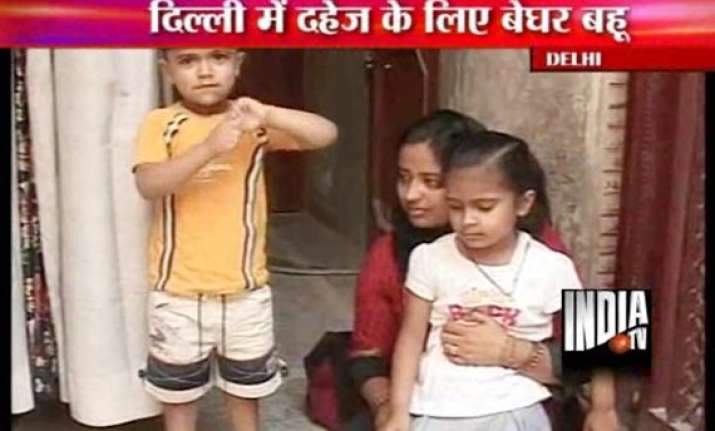 New Delhi, May 10: Meenakshi, a married woman has been sitting on dharna outside her locked house for the last two days in Ganesh Nagar here, alleging that her husband threw her and her two children out of the house after beating them up, and fled leaving the house locked.
 
Meenakshi was married seven years ago to Bharat Bhushan. They have two children.
 
Meenakshi alleged that the in-laws had been demanding dowry since her marriage. Things worsened when, according to Meenakshi, her husband sent her to her parents' house and did not ask for her return for the next five months.
 
When she reached her husband's home on Monday, her husband beat her up and threw her out of the house, alleges Meenakshi. The husband then locked the house and fled.
 
Meenakshi revealed that she had acted as surrogate mothers to fulfil her husband's desire for money.
 
The lady has lodged  her complaint with the Delhi Women's Commission. Meenakshi says, she would sit on dharna till her husband returns.  Bharat Bhushan was not available for comment.