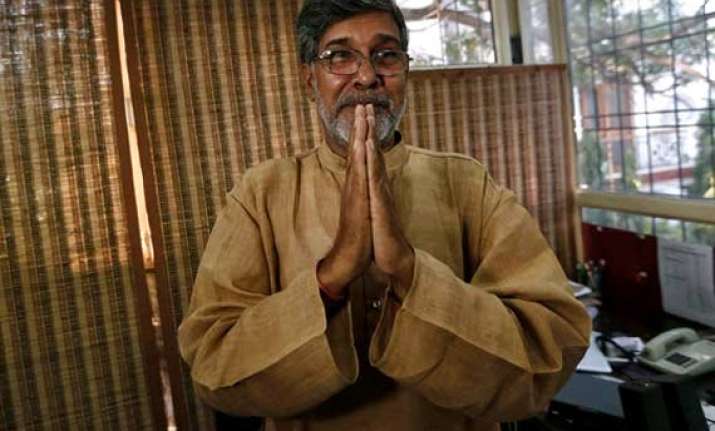 New Delhi: Nobel Peace laureate Kailash Satyarthi, a crusader of child rights, Monday expressed hope that he would "see the end of child labour" across the globe in his lifetime.
"I am positive that I would see the end of child labour around the world in my lifetime as the poorest of the poor have realised that education is a tool that can empower them," Satyarthi told IANS on the sidelines of a media interaction organised at the Foreign Correspondents' Club here.
"Hence, they are educating their children while the number of child labourers are gradually decreasing around the world," Satyarthi said.
Quoting International Labour Organization figures, he said the latest data has showed that the number of child labourers around the world are 168 million as compared to 260 million in the mid 90s.
Calling children his religion, Satyarthi said the issue of child labour has received a lot attention after he won the Nobel prize but the momentum should keep on going.
"I never go to temples but when I see a child I see god in them. Children are my religion...This issue must not die. The children need a voice and they need everybody's support especially the media," he said.
Satyarthi along with Pakistan's Malala Yousufzai won this year's Nobel Peace Prize.
On a question that Malala has called on Pakistan Prime Minister Nawaz Sharif and Indian Prime Minister Narendra Modi to attend the Dec 10 ceremony in Oslo, Satyarthi said: "I am not reacting politically as I am a small man and I am not inviting anyone. Moreover, I don't have much knowledge or deeper understanding of diplomatic issues but I want to work with the people of India and Pakistan to bring peace."