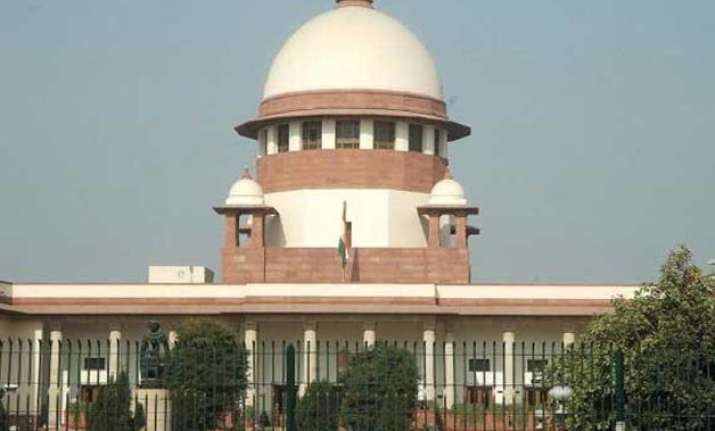 New Delhi: The Supreme Court today made it clear that it would first decide on the issue of referring the challenge to the new system of appointment of judges to a larger bench of nine or eleven judges and then go into the merits of the case.
It also said it would pass an order appointment of additional judges of High Court, whose tenure was ending, because the National Judicial Appointments Commission was not in place yet.
"We all have tentatively agreed on this that we will first decide the issue of reference (to a larger bench) and then take a call on the entire matter," a five judge Constitution Bench headed by Justice J S Khehar said.
"If it is referred to a larger bench then the matter has to be heard from beginning by a new bench," the bench, also comprising Justices J Chelameswar, M B Lokur, Kurian Joseph and Adarsh Kumar Goel, said.
Senior advocates Fali S Nariman and Ram Jethmalani, who are arguing against the National Judicial Appointment Commission (NJAC) Act, said the issue of referring the matter to a larger bench is an exercise in futile as it is a delaying tactics by the Centre.
Nariman, who had a heated exchange of words with Attorney General Mukul Rohatgi, demanded a stay on the operation of the NJAC.
However, the bench pacified him saying "nothing is happening in the NJAC and still the issue of eminent members in the panel has not been taken up.
"Since nothing is happening, we are going to pass an order (on the issue of appointment of existing additional judges for high courts whose tenure are coming to end in immediate future".
The government assured the bench that Additional Judges will not be made to suffer.
"We will take care of it," Rohatgi said, adding that the court may either record his statement or may pass an order by considering the views o the Centre.