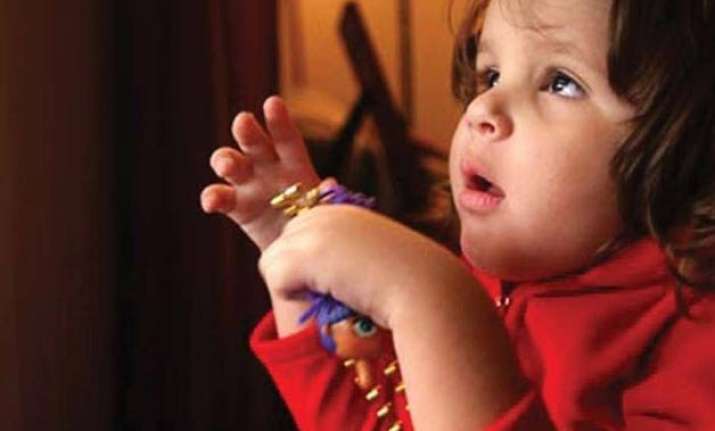 Social media and streets would have buzzed with wishes, messages, gifts and likes if it were to celebrate any other festivity like Valentine's or New Year's eve; yet nothing do we see on a day which needs, atleast some sympathy from our society.
Autism is a complex neurological disorder that usually manifests at an earlier age, to be more specific, by the age of 3. The degree of disorder can range from mild to severe. Indian government also recognizes autism as a disability.
No less than 10 million Indians suffer from the disease called 'Autism'. Yes, a whooping 10 million as per the last year's reports of this day. Yet, no one seems concerned. Our society like always treats such a problem as 'mental retardness'. We see the autistic as someone with 'slow growth'. Sadly, we treat them as unusual and do not believe in giving them a respectable space amongst commoners.
Our schools, in the "absence of special allowances" do not have the patience or resources to cope up with autistic children. In addition, the pressure of competition and survival which is mounted on the capable kids do not let even an able autistic child to grow his skills to atleast meet the basic social requirements.
Hence they are sent to special schools which are again reluctant from taking such kids. Most of these special schools lack the understanding or effective methods of handling the challenging behavior of autistic children.  "The kids just get 'dumped' or ignored in special schools."
The officials of such schools do not take autistic children willingly. Further, when children with such a disorder are taken to get treated by doctors, first of all, most of them are not able to identify the right "term" for the unusual behavior of the concerned. While a pediatrician would term it as 'slow growth', a psychologist would relate it to "developing mental retardation" and might console the awe-struck and helpless care taker or parents with sedatives.
It is much-later and infact after a lot of emotional damage to both the sufferer and care-taker that the latter realizes that the problem is actually 'Autism'. Something that needs consistent care more than medicines.
Children suffering from autism can hear, see and feel yet find difficulty in understanding things. They cannot read clues. They repeat things. They are emotional but are not able to express themselves.  Basic things that a normal child would pick up naturally will have to be taught to an autistic child. They need care. The exact reason of the disorder is not known till date yet it is not 'mental retardness' for sure.
What the autistics need is extreme care, someone by their side always, as they understand the outside world at their own pace. They live in their own lives.
On this day, whether we have met an autistic in our circles or not but let's atleast raise a flag that yes, we care!