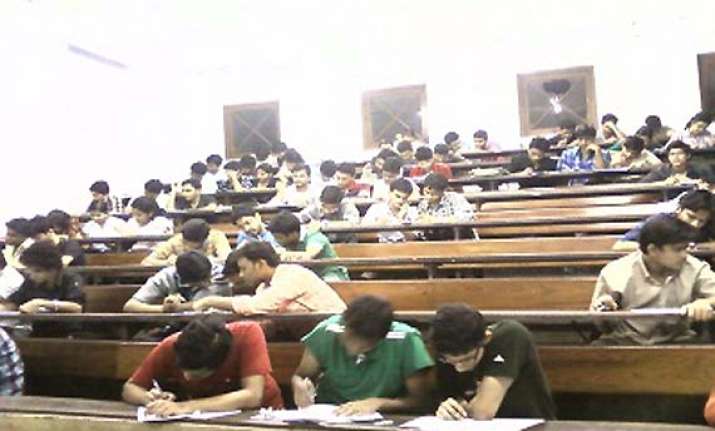 New Delhi, Feb 5: Indian educational institutions have failed to keep abreast with rapid changes, Prime Minister Manmohan Singh said today noting that none of them has figured in the top 200 worldwide.
He strongly pitched for bringing in flexibility in these higher educational institutes to enable them to attract good faculty and raise teaching standards, noting that the system is often criticised for being unnecessarily rigid both for the faculty and the students.
"We must recognise that too many of our higher educational institutions are simply not up to the mark.
"Too many of them have simply not kept abreast with the rapid changes that have taken place in the world around us in recent years, still producing graduates in subjects that the job market no longer requires," Singh told a conference of central university vice chancellors here.
His concern also stemmed from the fact that none of the Indian university "figures in the top 200 universities" in the world today.
"In recognition of the fact that expansion without quality improvement serves little purpose, we will now give over-riding emphasis on quality," he said.
Singh said steps were needed to bring about reforms with the aim of enhancing quality in higher education.
He asked the VCs to focus on extending the reach of education through extension work in contiguous areas apart from issues of quality and faculty development.
"I urge you to come up with new ways in which you can benefit people in the area around your university, by disseminating knowledge, encouraging innovation, promoting environmental conservation, developing skills and so on," he said.
President Pranab Mukherjee, who is the chancellor of the central universities, said private sector participation in higher education should be encouraged with formulation of appropriate policy which does not compromise on social objectives and quality.
He said flight of intellectual capital also needs to be discouraged by addressing service conditions of faculty and offering teachers incentives to serve the institutions within the country for longer period.