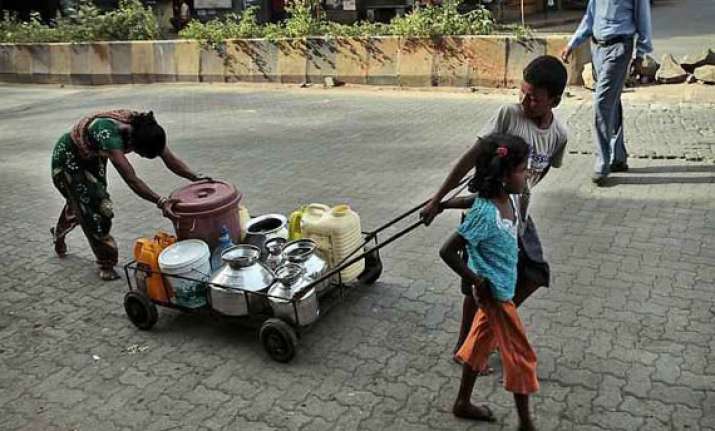 Agartala: A total of 300 tribal hamlets in Tripura's Dhalai and North Tripura districts were rushed water tankers as the natural sources of waters dried up there due to scanty rainfall and dry spell, a minister said.
'Tribal people mostly in hilly terrains were facing tremendous crisis of water due to dry spell and scanty rainfall. Every day we are sending 110 tankers of drinking water for about 300 tribal villages,' state minister for Drinking Water and Sanitation, Ratan Bhowmick told reporters yesterday.
He said, mostly the tribal dominated hilly areas in Dhalai and North Tripura district are affected and government was taking all possible measures to cope with the situation.
Sources in DWS department said 138 hamlets across the state had no permanent source of drinking water and the department was working hard to create permanent sources of drinking water with the projects funded by the state and central government.