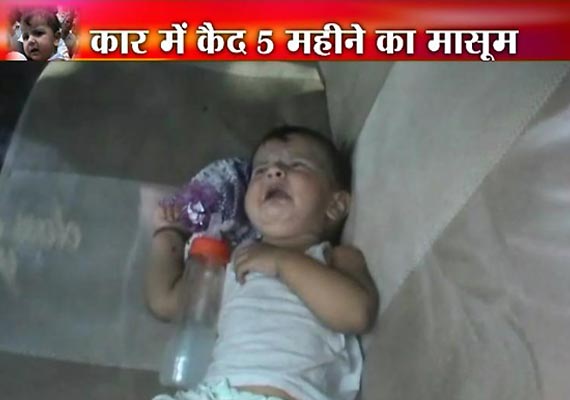 Moradabad, UP, Jul 27: Deepa, the daughter-in-law of Anil Kumar, an official in the Divisional Railway Manager office here, on Friday locked the car with her baby, Bhoomi, sleeping inside and went inside a bank in Civil Lines.
The driver in order to keep the AC on, kept the key inside the car, and locked it from outside, before joining Deepa at the bank.
Meanwhile a crowd of curious onlookers collected and Bhoomi started bawling.
Deepa and her driver came back to the car, tried to open the doors but failed.
Some residents suggested the car windows be broken to save the baby, but Deepa declined.
Finally, a local resident using a thin iron scale managed to open the car door and Deepa began consoling her baby.
Deepa's husband Ankur is a doctor practising in Amroha.