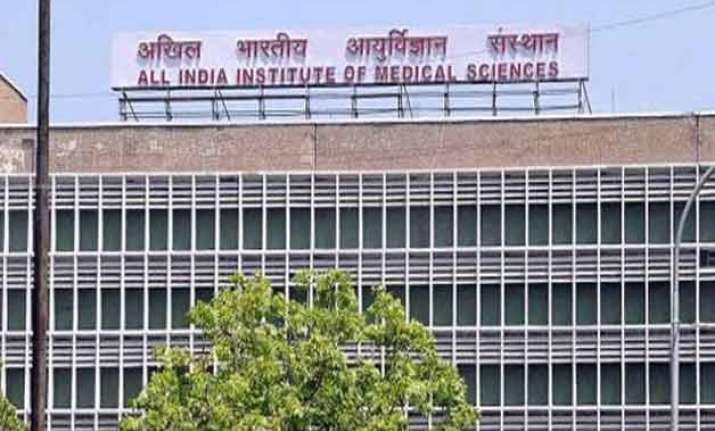 New Delhi:  The All India Institute of Medical Sciences (AIIMS) has constituted a three-member board to examine the viscera samples and conduct histopathological examination of tissues of TV journalist Akshay Singh who died under mysterious circumstances while covering Vyapam scam.  
The board members include Additional Professor Dr Adarsh Kumar, Professor Dr Millo Tabin and Senior Resident Doctor Shashank Pooniya, all from the Forensic Department of AIIMS.  
According to AIIMS sources, the viscera samples are likely to be sent to CFSL Delhi while histopathological examination of tissues will be conducted at AIIMS itself.  
"There are two parts of it - there is a possibility that the viscera samples (internal organs) which is required for performing toxicological analysis will be sent to CFSL Delhi while histopathological examination which involves microscopic examination of tissues to study manifestations of disease will be carried out at AIIMS itself," the sources said.  
The viscera samples were handed over to the Head of the Department of AIIMS, Dr Sudhir Gupta by a police team from Jhabua, Madhya Pradesh, earlier in the day.  
As per post-mortem done by Dahod General Hospital in Gujarat, no internal or external injuries were found on his body. He had an enlarged heart and weight of the heart was more than normal and lungs were congested, the report stated.  
However, doctors who conducted the autopsy had "reserved" their opinion on the cause of death, following which the samples were brought to Delhi.
Singh, working with Delhi-based TV Today Group, suddenly took ill and died last Saturday after having interviewed parents of a girl Namrata Damor, who had been found dead near railway tracks after her name figured in the Vyapam scam.  
The demand for sending the viscera outside the state was made by Singh's sister in a letter to Chief Minister Shivraj Singh Chouhan.
India Today group, for which Singh worked, had also urged Madhya Pradesh government to send his viscera sample to a forensic laboratory outside the state, preferably AIIMS at Delhi, for a transparent examination.  
A large number of accused and witnesses of the scam - a massive admission and recruitment racket involving several middlemen, medical college owners, bureaucrats and politicians - have died so far under mysterious circumstances.  
Bowing to public outcry, Chouhan said he will request the High Court to order a CBI probe into the Vyapam case, including the large number of deaths of people allegedly linked to the scam.