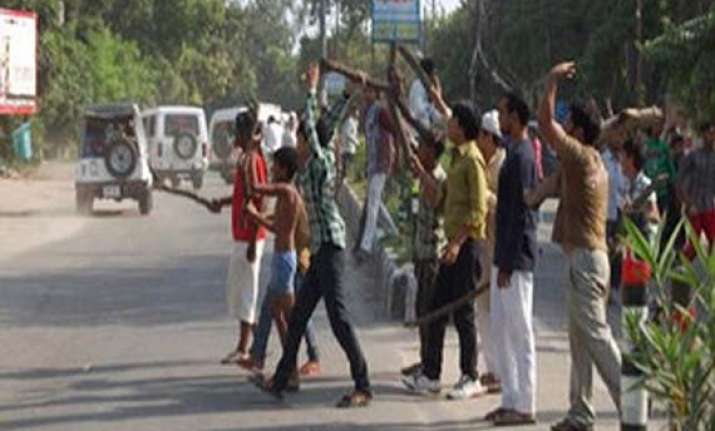 Muzaffarnagar: Two security personnel were injured when villagers here allegedly opened fire and pelted stones at a police team which had gone to arrest 20 persons accused in Phugana gangrape cases during Muzaffarnagar riots, police said today.
The incident took place in Phugana village yesterday, after the villagers opposed the arrest of 20 accused in the five gangrape cases which took place during the riots, Superintendent of Police Rural, Alok Piryadarshi said.  
The irate mob pelted stones and opened fire at the police in which policeman Amar Singh and home guard Abul were injured, the SP said.
An accused, Ajit was arrested yesterday, police said, adding, a case was registered under various sections against one hundred people and 14 people were named for interfering in police action.
After the incident yesterday, security has been tightened in the village, he added.
A Special Investigation Team had found 22 persons to be involved in the five Phugana gangrape cases.
Two accused, Vedpal and Roki had been arrested earlier and after the arrest of Ajit, 19 others are still absconding.  Atleast 60 people were killed and thousands displaced during the riots which hit western UP in 2013.