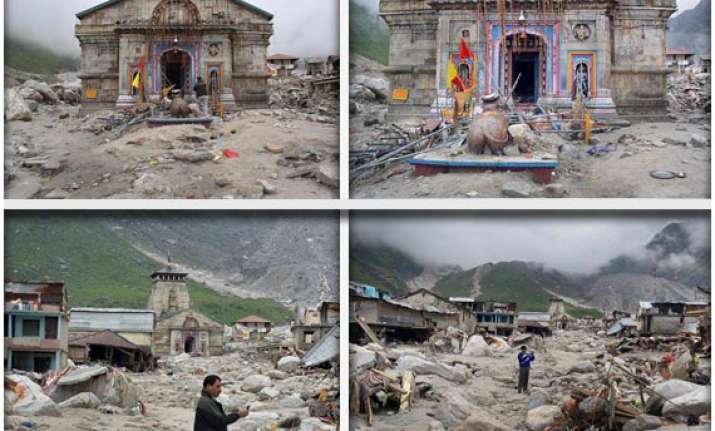 Kedarnath, Jun 26: As Kedarnath, one  of the holiest Hindu shrines, stands desolate amid ruins all around, a nasty fight has broken out between Jagatguru Shankaracharya Swami Swaroopananda Sarasawati and the head priest (Rawal) Bhimashankara Linga over the manner in which fresh pooja rites have to be performed, with mud and slush entering the shrine, and bodies lying all around even ten days after the devastation.
The head priest Rawal has been appointed through generations by Adiguru Shankaracharya in the 8th century, expressly for the purpose of performing pooja of the holy Jyotirlingam.
After the river Mandakini devastated Kedarnath town on June 16 night, the chief priest Rawal says, he and his disciples performed the last pooja on June 17 morning, and took away the idol of Kedarnath with them to Garudchatti for safekeeping.