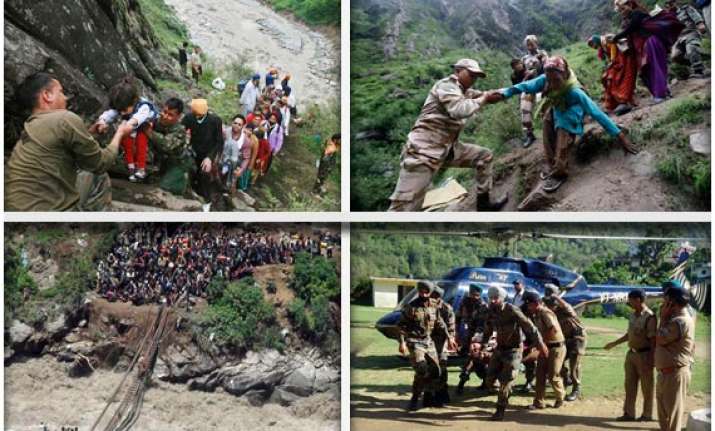 New Delhi: Over 60 choppers and 10000 army and paramilitary personnel are engaged in the rescue operations following one of the worst calamities that hit Uttarakhand.
45 Indian Air Force aircraft, 11 choppers from the Army, and a small fleet of civilian rotorcraft are working round the clock -- and against time -- to evacuate the pilgrims and tourists. 
The Uttarakhand flood has seen the C-130J's first real trial by fire over Indian terrain. 
The IAF has had to muster an unusual level of availability to cater to the demands that the state government in Uttarakhand has made on it.
Rescuers are racing against time to reach out to those stranded.
We salute Indian Army for their rescue efforts. Watch the operation in pics: