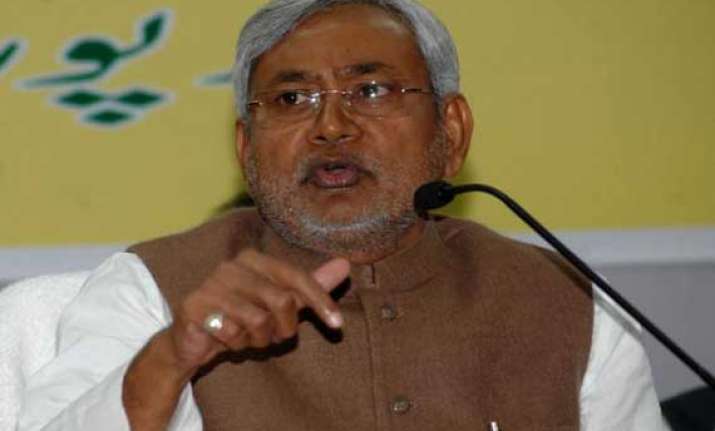 Patna, July 15: Bihar Chief Minister Nitish Kumar today said the state government was preparing a list of victims of the devastation in Uttarakhand with inputs from districts.
The state government will invite declaration from families whose members are missing in Uttarakhand and Rs 2 lakh compensation - Rs 1 lakh from the state government and a matching sum from the Chief Minister's Relief Fund, would be paid to them.
Kumar said it would, however, have been better had the July 15 deadline set by the Uttarakhand government for finding the missing was increased by 15-20 days.
A total of 5,748 persons are missing till date since torrential rains and floods pounded large parts of the mountain state about a month ago, its Chief Minister Vijay Bahuguna said in Dehradun during the day.