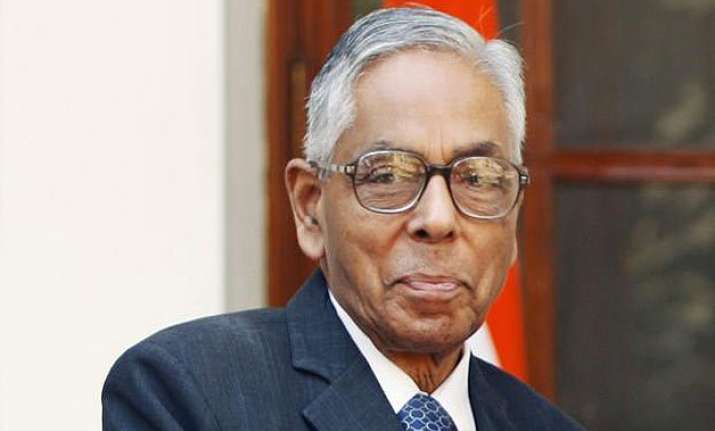 Kochi: Former National Security Adviser M K Narayanan today said the US cannot counter China in the Asian region without India's support.
"India is the only country in the Asian region capable of standing against China," Narayanan said while delivering a keynote address at a two-day conference on 'US Rebalance and the Asia Pacific Region', here.
He said Chinese "exceptionalism poses a danger" to all countries which have an interests in Asia and India's approach to the situation that prevails in the region is different.
Citing loopholes in the way Washington operates in the region to counter China, Narayanan said, "The US cannot hope to go it alone or hope to succeed only with the support of smaller nations. India must factor very highly in the designs of the United States."
There are certain incompatibilities between Washington's rebalancing strategy and India's priorities, he said in the conference also attended by former RAW chief P K Hormis Tharakan.
The former West Bengal Governor said India's effort is to see that the situation in the region "does not reach a point where China feels it could threaten India's position in Asia".
He said India does not want to see itself as a nation seeking to contain China individually or in association with the United States in the region.
Referring to the defence capabilities of both the nations, Narayanan said the current reality is that despite the Chinese military build up, China does not have any major advantage vis-a-vis India.
Speaking on the occasion, US Consul General Phillip Min said, "India's Act East policy and our rebalance to Asia are complementary approaches based on our shared democratic values and respect for the stability and prosperity that the rules-based international system has brought to the world."
"And as the United States implements our rebalance, we see India as a fundamental provider of economic growth and security across the region," Min said.
The two-day conference, which began today, is hosted by the US Consulate General, Chennai, in association with the Center for Public Policy Research (CPPR).