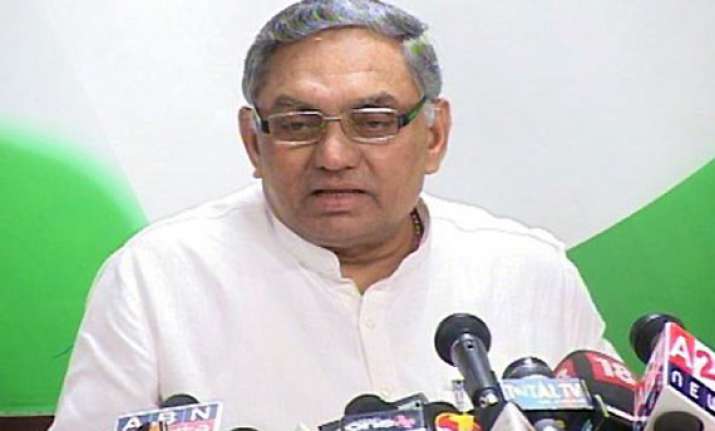 New Delhi, Feb 2: Amid opposition attack, Congress today sought to put BJP in the dock over the Supreme Court quashing of 122 2G licences saying the telecom licences were given by the UPA government as per a policy formulated during NDA rule, which was "not proper".

Party General Secretary Janardan Dwivedi also dismissed suggestions that the apex court order will have an impact on the assembly polls in Uttar Pradesh.

Talking to reporters, Dwivedi said the licenses were given as per the "first-come-first served' policy which was "not proper". The policy was forumlated by NDA only, he said.

Dubbing as "ridiculous and illogical" BJP's claim that the "severe indictment" of the government by the apex court was the "collective responsibility" of the Congress-led coalition.

"The view is illogical and ridiculous. It is like demanding disbanding of BJP because the telecom policy was formulated during NDA rule. What else do you expect from BJP?" said Dwivedi, who is also Chairman of the AICC Media Department.

Asked whether it would have an adverse impact on Congress' prospects in poll-bound U P, he said when the 2G issue was at its peak last year, elections to five states took place and there was no impact on Congress.

Another party General Secretary B K Hariprasad demanded an apology from BJP in the wake of the apex court order on the telecom policy.

He said BJP was targeting Home Minister P Chidambarm as he has taken action against "Sangh terror".