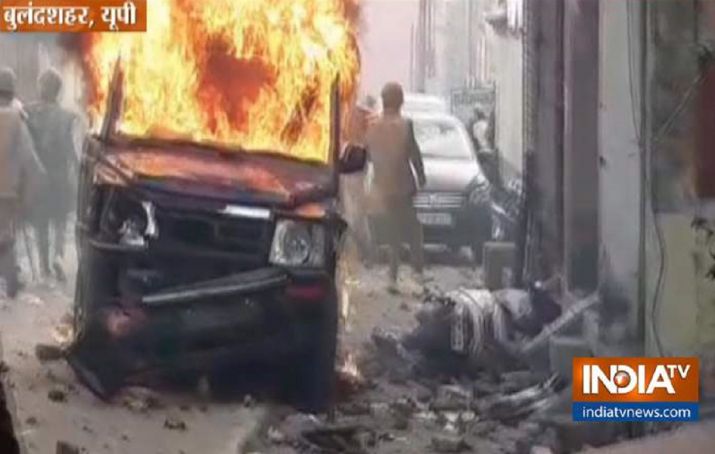 UP government has walked the talk as far as their claims of making those responsible for damage of public property, pay for it go. Residents of Bulandshahr have paid over Rs 6 lakh to the district magistrate. Bulandshahr was one of the worst-hit areas of anti-CAA protests in UP. 
As per media reports, senior officials have called it 'voluntary act of repentance'. A group of residents of the Upeerkot area handed over a demand draft of Rs 6.27 lakh to District Magistrate Ravindra Kumar and Senior Superintendent of Police Santosh Kumar Singh as a token of compensation for the damage caused to public property during clashes of December 20. 
A letter was also handed over to the DM pledging that such kind of violence would never occur in the future. SSP Santosh Kumar Singh said, "This is a positive step. This has avoided us the long process of sending notices to the rioters and getting them to reimburse for the damage."
Also Read | Delhi: Hindu refugees from Pakistan hold march in support of CAA