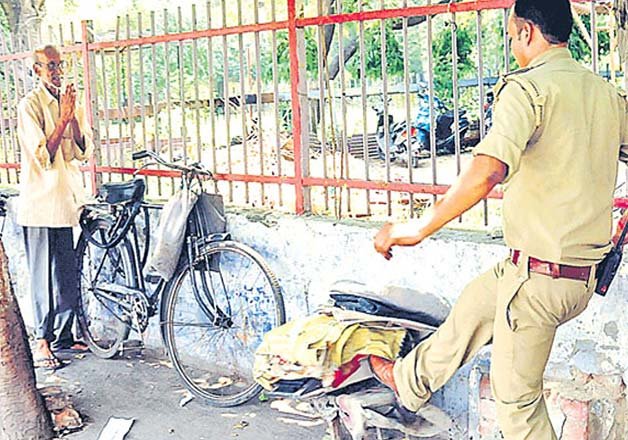 New Delhi: Images of a Uttar Pradesh Police sub-inspector showing him breaking the typewriter of an elderly man has gone viral on social media.
The shocking incident took place on Saturday in Lucknow's Hazratganj area.
The sub-inspector asked 65-year-old Krishna Kumar to vacate the area as he was sitting in the parking region. When Kumar replied that he is away from the parking area, the sub-inspector lost his temper and smashed the typewriter.
Kumar has been doing Hindi typing for 35-yrs outside General Post Office (GPO), Lucknow. He gets Rs 50 (approx) per day.
"I have been sitting outside the GPO for 35 years with my typewriter, he (the policeman) just came, started abusing (me) and broke my typewriter," Kumar said.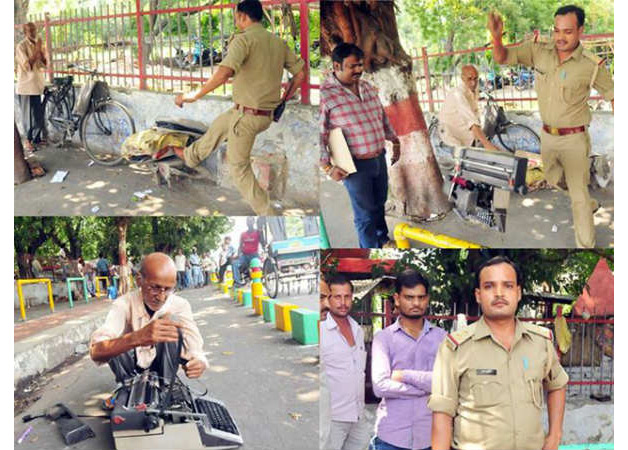 Few reports also stated that the sub-inspector smashed the typewriter because Kumar had failed to meet his extortion demands.
Soon after the incident's video went viral on social media, Chief Minister directed the administration to suspend the cop immediately and provide the elderly man all possible help.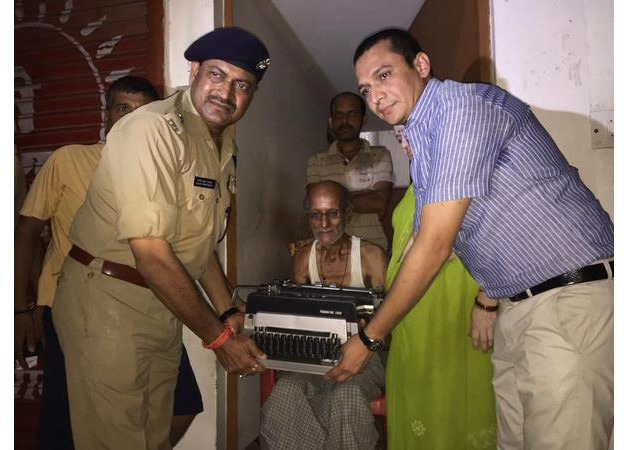 "On instructions of UP CM Akhilesh Yadav, DM and SSP immediately visited Kishan Ji and handed over a new typewriter," the CM's office said in a twitter post.