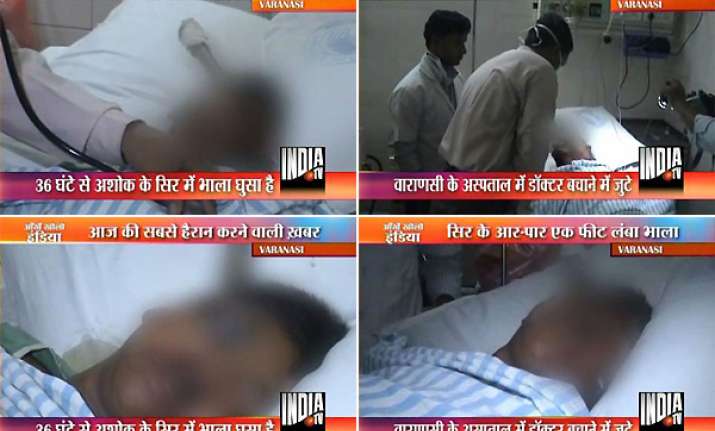 Varanasi, Dec 8: Ashok, an athlete practising javelin throw along with his friends  on Tuesday evening in Singrauli village of Sonbhadra district, was critically injured when a javelin hit his temple and pierced through the other side of the jaw. 

The one foot long, 1.5 inch thick iron javelin was thrown by one of his friends at the time of dusk, his friends said.

Ashok was taken nearly 200 km away to Varanasi Medical College Hospital, where doctors are drawing up plans to carry out a major surgery.

According to Dr Ashok Rai, this appears to be a medical miracle, as such victims do rarely survive.

Dr Rai said, Ashok has already lost too much blood, one of his eyes is lost and the other eye too is infected.

The doctor said the javelin may have affected the cranial nerves, in which case the surgery would be a tough job.

The incident took place at 5:45 pm on Tuesday and the athlete is still fighting for his life.

Ashok's parents and relatives are praying for his recovery.