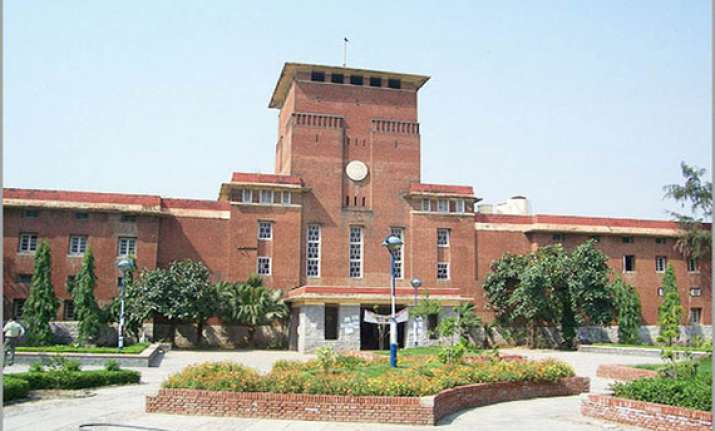 Delhi: The Universities of Delhi and Glasgow have signed an agreement under which the students in Delhi would receive lectures from Glasgow and vice versa via video-link.
Professor Dinesh Singh, Vice-Chancellor of the University of Delhi, signed a Memorandum of Understanding with Professor Anton Muscatelli, Principal and Vice-Chancellor of the University of Glasgow, to formalise their links, a release by the Glasgow University said today.
Both universities are members of Universitas 21 (U21), the leading global network of world-class, research-intensive universities for the 21st century.
The U21 AGM (Annual Network Meeting), Presidential Symposium and Student Summit were hosted by the University of Glasgow over the course of last week, allowing the formal signing of the agreement to take place.  
The first venture of this exciting collaboration will kick off in autumn this year when colleagues in Glasgow will use video-link technology to teach aspects of English literature to students in Delhi.
The exchange is a two-way one - Glasgow students will receive lectures in post-colonial literature from Delhi.