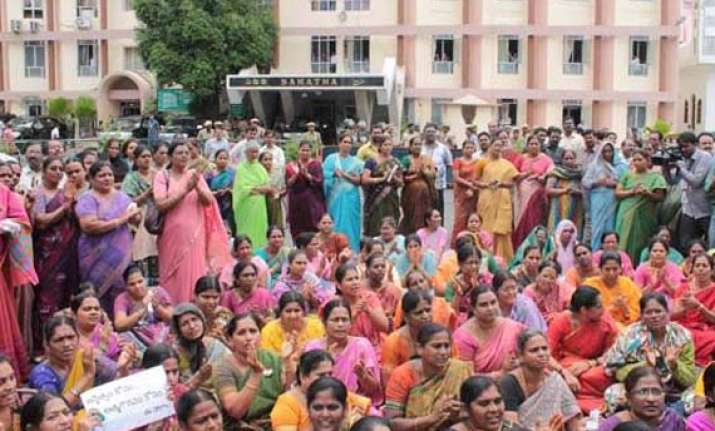 Hyderabad: The pro-united Andhra employees of the state government, who have been at the forefront of the stir against the proposed division of Andhra Pradesh, will take their fight to Delhi.
The employees, who have been on strike since August 13, and their supporters will not relent and continue to strive for a united Andhra, their leader P Ashok Babu said here yesterday.
On October 9, 10 and 11, the united-Andhra protagonists would organise dharnas in Delhi and meet leaders of different parties in the national capital, Ashok Babu added.
Before that, on October 2, they will hold peace rallies near statues of Mahatma Gandhi in the state, he said.
On October 3 and 4, they will hold 48-hour protests at the residences of MPs and ask owners of petrol pumps and private buses to shut their operations in the 13 districts of Seemandhra regions on October 5 and 6.
On October 7 and 8, protests would be organised near the central government offices, including banks, Babu said.