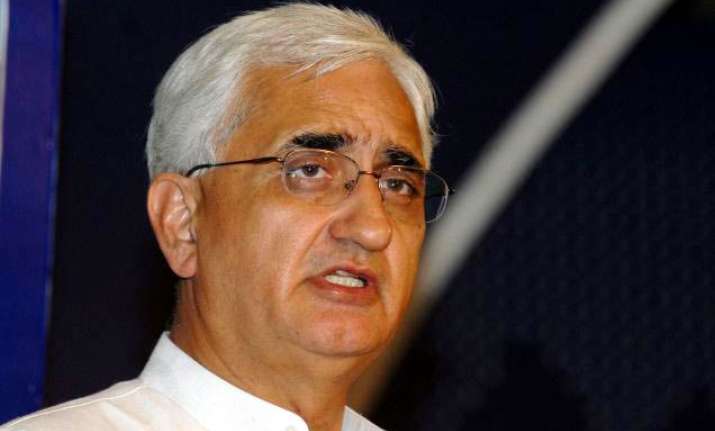 Noida, Nov 18: Union Minister Salman Khurshid said today it would be "unfair" for civil society to raise objections to a draft of the Lokpal bill agreed upon by Parliament.

Khurshid said the government is waiting for the report and proposals of the parliamentary standing committee and would take the matter forward as soon as they are presented. 

"... you have been told it would come in the first week of December. Our effort and goal will be to bring it (to parliament) in the next session itself," Khurshid told reporters here after inaugurating a programme by the law department of Amity University.

However, when asked what the government would do to avert another confrontation with Team Anna, the minister said the draft that would be finally decided by Parliament has to be the ultimate one.

"If Parliament agrees on something, which it will because these are coming out from a discussion in the parliamentary committee, I think it will be unfair for somebody to challenge it from the outside. If they still want to challenge it, it;s a democracy and we'll have to face it," he said.

Earlier, addressing the programme, Khurshid dwellt on his thoughts on the debate over provisions of the right to reject and the right to recall parliamentarians.