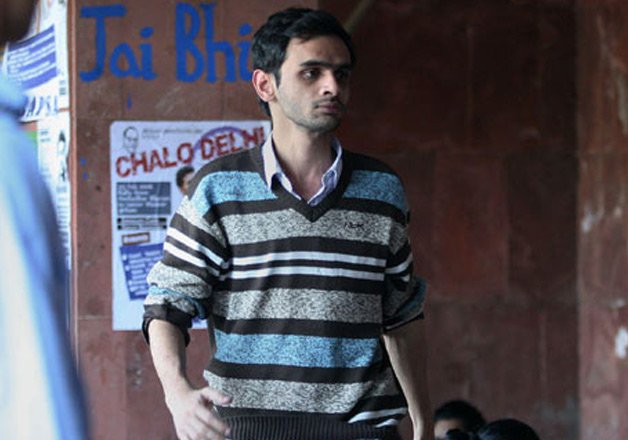 New Delhi: Jawaharlal Nehru University (JNU) student Umar Khalid, facing sedition charges, has confessed that they he had raised pro-Afzal Guru slogans on February 9 inside the university campus.
According to Delhi Police sources, Khalid and Anirban Bhattacharya, who is also facing the same charges, are cooperating in the investigation and were answer questions during interrogation.
The two have also disclosed about the location where they had taken shelter after February 9 incident which led to the arrest of JNUSU president Kanhaiya Kumar.
After Khalid and Bhattacharya surrendered, the police drove around for almost 10 km to avoid the media before taking the students to RK Puram police station, less than a kilometre from the university. The students reached the police station after 2 am.
A senior police official said that Kanhaiya and Khalid may be interrogated together and that police will oppose the former's bail plea in the High Court today.
"It is important to cross question Umar and Kanhiya together. Further strategy to seek Kanhiya's police custody will depends on today's decision of the High Court. If Kanhiya don't get bail they will once again approach court to seek his police custody. Will seek police custody and question them in details," the official said.
Sources say the students were questioned for five hours before being arrested. Khalid and Bhattacharya will be produced before the Patiala House today at 2 pm.
Khalid and Bhattacharya are among the five students who, along with JNUSU president Kanhaiya Kumar, had shouted anti-national slogans at an event organized in the university campus to mark the death anniversary of Parliament attack convict Afzal Guru on February 9.
Besides Kumar, Khalid and Bhattacharya, the other students are Rama Naga, Ashutosh Kumar and Anant Prakash.
The two surrendered to police hours after the Delhi High Court Justice Pratibha Rani rejected Khalid and Bhattacharya's petition expressing willingness to surrender before the court.
While refusing to grant protection from arrest, the court asked both petitioners to secretly give details of the date, place and time where they will surrender, to the court and senior police officials will ensure their safety.
Kanhaiya Kumar, the JNU student's union president, was arrested earlier this month over the controversial event. He is in the Tihar Jail. His bail plea will be heard by the High Court today.