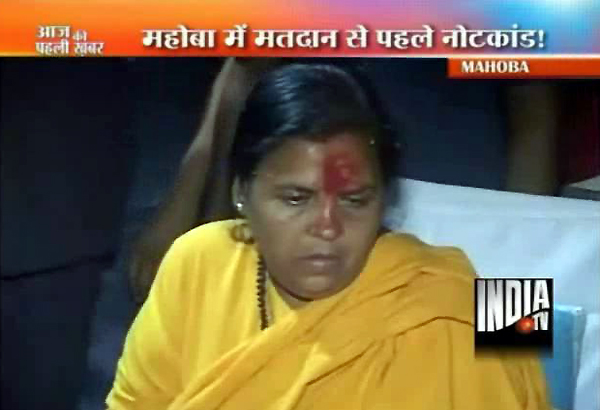 Mahoba, UP, Feb 23: BJP leader Uma Bharti on Wednesday evening sat on dharna outside the police station in Charkhari, from where she is contesting, after police detained three of her supporters on charge of distributing cash among voters.

Uma Bharti had gone  on a door-to-door campaign in Panwari locality of Mahoba, when she came to know that police had picked up three of her supporters for distributing cash.

The saffrom BJP leader went straight to Charkhari police station, demanded release of the three, and sat on dharna, alleging that policemen even pointed their guns at her.

Police immediately released her supporters, but the district collector said, that the administration would take legal action on this issue.