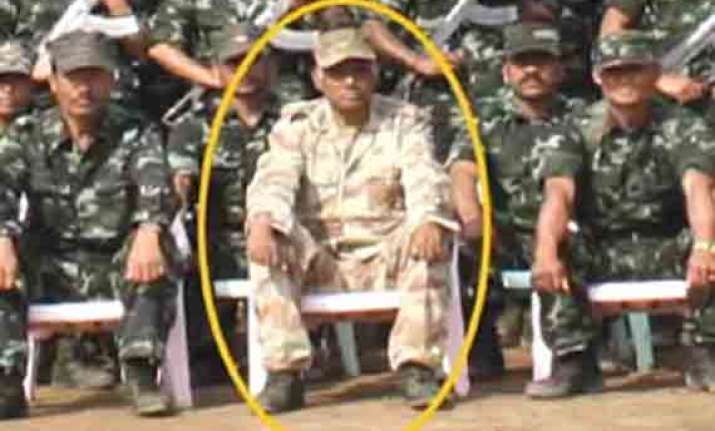 Dhaka, Nov 15: A Bangladeshi court today indicted ULFA chief Paresh Baruah and 10 others, including two former ministers in the country's biggest ever weapons smuggling case when 10-truck loads of arms for the banned Indian separatist group were seized.

Charges were framed against 11 high-profile suspects, including former junior Home minister Lutfozzaman Babar, Jamaat-e-Islami leader Matiur Rahman Nizami and former top bosses of the countrys' intelligence agencies, court officials and lawyers said in the southeastern port city of Chittagong. 

"The hearing (of the main trial) will start on November 29," they quoted Metropolitan Sessions Judge SM Mozibur Rahman as saying after the indictment as seven detained accused appeared before the court under heavy security escorts. 

The two fugitive suspects, United Liberation Front of Asom (ULFA) leader Barua and a former additional secretary to the government, are to be tried in absentia, the court said. 

The 10 truckloads of weapons were seized in April 2004 despite suspected efforts of certain "influential quarters" for its safe passage to ULFA hideouts in northeastern India through Chittagong, but the case was shelved for years after the apparently "accidental" seizure.

Officials familiar with the investigation said their extended probe found Chinese firm NORINCO to have produced the weapons but they could not identify the ship that carried the illegal consignment to Bangladeshi territory.

The seized weapons, which included over 27,000 grenades, 150 rocket launchers, over 11 lakh ammunition and 1,100 sub machine guns, were unloaded at a government jetty belonging to state-owned Chittagong Urea Fertiliser Company Ltd (CUFL) to be reloaded in trucks destined for northeastern frontiers.

The military-backed interim government in 2008 ordered a re-investigation amid allegations that there was a deliberate attempt by the BNP-led government to subvert the earlier probe.

The supplementary chargesheet said the weapons were brought for ULFA under the supervision of some officials of Directorate General of Forces Intelligence (DGFI) and National Security Intelligence (NSI).

Babar and Nizami, the two influential minister of earlier Bangladesh Nationalist Party (BNP)-led government and the ex-chiefs of the two intelligence agencies, Brigadier General (retd) Abdur Rahim and Major General (retd) Rezzakul Haidar along with Barua, are among the 11 accused.

"Like the (Hindu) Goddess Durga, this case too have 10 hands, which are very strong. Very influential quarters of the then (BNP-led) government were involved in it who are to be brought to justice with caution," chief prosecution lawyer of the case Kamal Uddin told the court earlier.