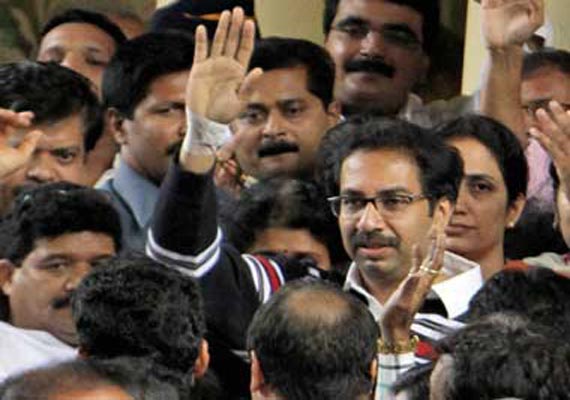 Mumbai, Jul 30: Shiv Sena President Uddhav Thackeray was seen on the streets of Vile Parle on Monday night inspecting repair works of Mumbai road potholes.
This comes after the Bombay High Court took suo moto cognisance of the matter and issued notices to the BMC and the Thane Municipal corporation along with the state government.
The court had also questioned the method of awarding contract and follow up by the civic bodies.
It had also raised serious concern over the non co-ordination between various authorities which are concerned with maintenance and repair work of roads.
On the other hand Shiv Sena chief said that BMC alone cannot be held responsible and said that potholes do not exist in Mumbai alone, but also in Delhi and other cities across the nation.
So far few thousand potholes out of 20 thousand have been repaired.