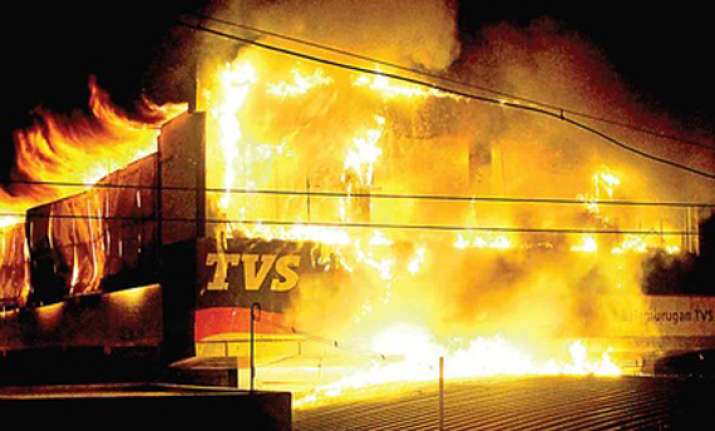 Bikaner (Raj), Jun 23: A show room, displaying motorbikes and auto parts, was today gutted in a devastating fire which broke out today at Museum circle here, fire officials said.
Motorcycles, interior furnitures, office goods, computers, autoparts worth several lakhs of rupees were completely destroyed in the fire, showroom owner Sunil Kumar told reporters here.    
It took more than two hours for several firemen to put out the blaze which is suspected to have broken out due to a short circuit, the officials said.
No one was present in the showroom when the incident took place, they said, adding further probes are on.