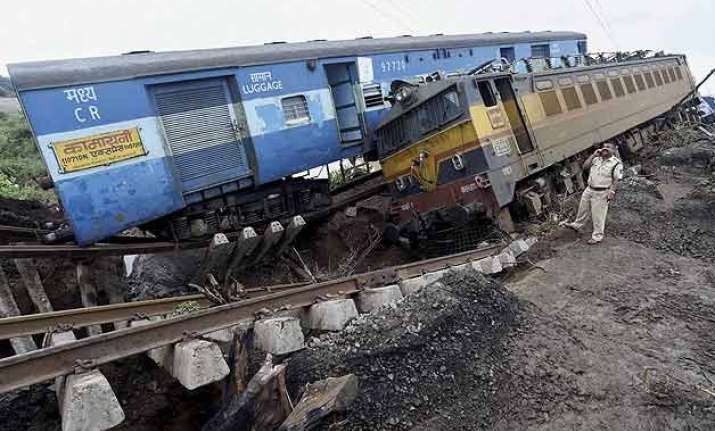 Harda (Madhya Pradesh): In a first of its kind disaster, 27 people were killed as two trains derailed within 15 minutes near a bridge here in Madhya Pradesh, sending 21 coaches plunging into the rain-swollen Machak river, officials and witnesses said.
Around 70 people were injured, some reportedly seriously, following the twin accident close to midnight Tuesday.
The Madhya Pradesh government put the death toll at 27. In New Delhi, however, the Indian Railway spokesperson said only 12 passengers died and 25 were injured.
He said the state government was also taking into account more than a dozen bodies found a little distance away from the accident site and those "people may or may not be our passengers".
Wreckage of Kamayani Express and Janata Express trains which derailed within minutes of each other while crossing a small bridge at Harda in Madhya Pradesh.