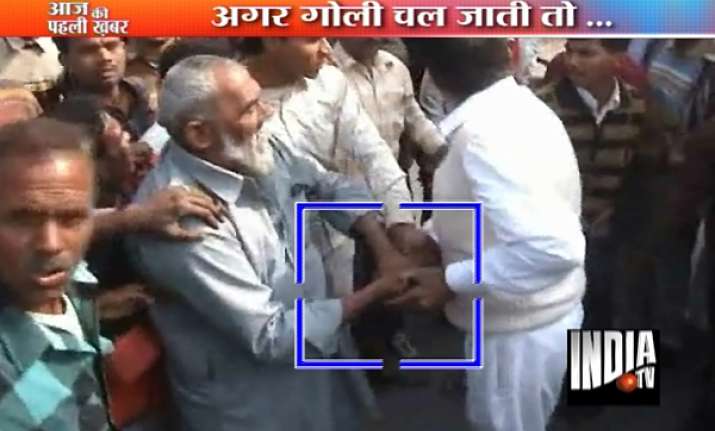 Moradabad, UP, Nov 29: The residents of Bilari area in Moradabad on Monday were witness to an unusual spectacle of two men grappling with a revolver on the road in broad daylight.

Prem Singh Dahiya, a director of  the local Sugarcane Management Board, was riding a motorbike, and was not being given right of passage by a truck driver Naeem.

Soon after Prem Singh managed to overtake the truck, he parked his bike right in front of the vehicle, and whipped out his revolver.

Unfazed Naeem came out of the truck and quickly caught hold of his hand  and the two then grappled on the road with bystanders watching the act in amazement.

After a while, Prem Singh came to know of his predicament, and he quickly mounted his motorbike and fled.

Driver Naeem went to the local police station and narrated the incident.

Police is yet to take action against the man brandishing his firearm.