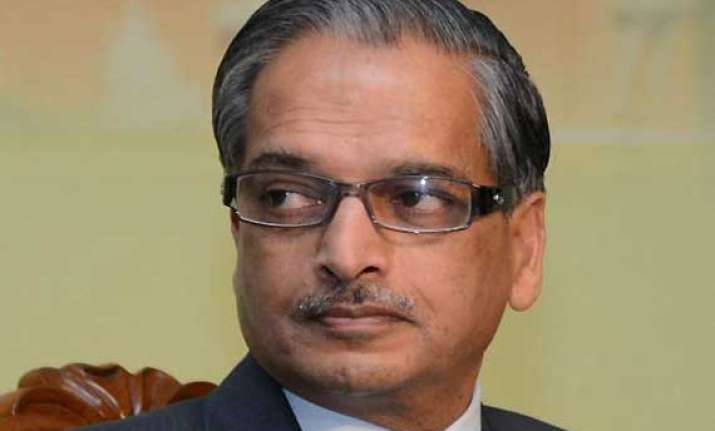 New Delhi: Justices Rajesh Kumar Agarwal and Nuthalapati Venkata Ramana today assumed charge as Supreme Court judges, taking the apex court's strength to 31 including Chief Justice P Sathasivam.
Justices Agarwal and Ramana were the Chief Justices of Madras High Court and Delhi High Court respectively.  The sanctioned strength of judges in the apex court is 31 including the CJI.
The two judges were elevated to apex court and were administered the oath of office and secrecy by CJI Sathasivam.  
Justice Agrawal, 60, was Central Government Senior Standing Counsel and was appointed as permanent judge of Allahabad High Court on February 5, 1999.  
He was appointed as Acting Chief Justice of Madras High Court on February 7 last year and was made Chief Justice on November 23, 2013.
Justice Ramana, 56, hails from Andhra Pradesh's Ponnavaram village and has served as acting Chief Justice at the Andhra Pradesh High Court from March 10 to May 20 last year.
He was elevated as Delhi High Court's Chief Justice on September 2, 2013. He enrolled as an advocate in February 1983 and began his judicial career on 27 June, 2000 as an Andhra High Court judge.
Other than practising in high court, Ramana has also had experience of central and state administrative tribunals and has been the advocate general of Andhra Pradesh.