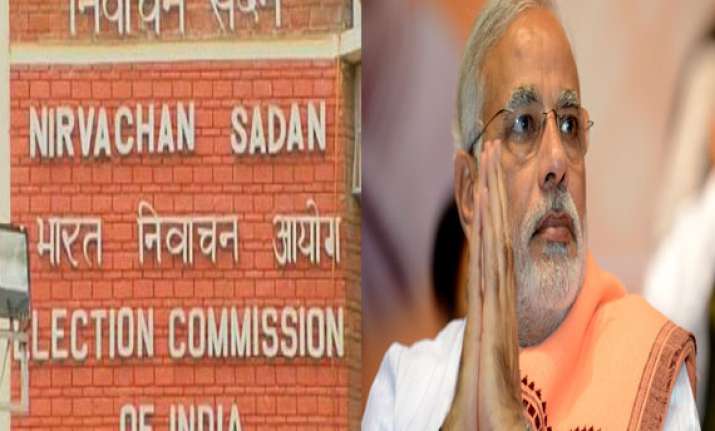 Ahmedabad: In legal trouble for Narendra Modi, the city crime branch on Wednesday lodged two FIRs against him for alleged violation of the election law following a directive from the Election Commission.
"Two FIRs have been registered by the city crime branch in connection with the events," Gujarat DGP PC Thakur told PTI when asked if the police has registered an FIR against Modi.
Sources in the crime branch said that as per EC directive, FIRs have been registered invoking sections specified by the poll panel.
Modi had triggered a controversy when he addressed a news conference immediately after casting his vote at a school at Ranip area of Ahmedabad, part of party veteran LK Advani's Gandhinagar seat, where he prominently displayed the BJP's election symbol lotus.
The poll panel's order directing lodging of a complaint/FIR said Modi had violated the provisions of Sections 126 (1)(a) and 126 (l)(b) of Representation of People Act, 1951. The maximum punishment under these provisions of RPA is upto two years imprisonment.
Ahmedabad Police commissioner Shivanand Jha said the police had complied with the EC order and registered FIRs.