Follow us on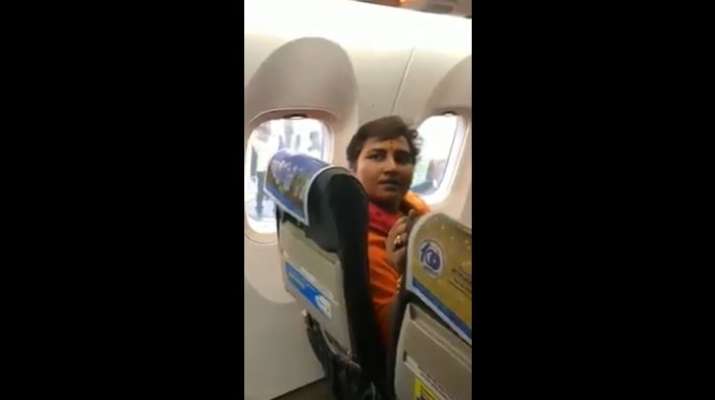 Two days after BJP MP Pragya Singh Thakur complained against a private airline's crew, a video clip of her allegedly arguing with several passengers on the Delhi-Bhopal flight went viral. #PragyaSinghThakur trended with 3,379 tweets, with many users flaying the controversial leader for her behaviour. The 1.34-minute clip got 76.3K views. She had lodged a complaint with the Raja Bhoj Airport Director against the airline over allotment of a seat in the flight and claimed she was mistreated.
One Twitter user remarked: "Finally, someone told #PragyaSinghThakur that the plane doesn't run on communal votes -- it runs on hard-earned money, which doesn't grow with street nuisance."
Another posted: "Privilege of the uneducated, Orange Clad, Terror accused M. P. Also, shoutout to the man who stood up to her!!" 
One More Twitterati Posted, "Shraap Technology and Gau Mutra Expert Tai holds up flight, Salute to this guy who had guts to take on terror accused MP, I was afraid, if she blasts bomb in anger over there."
The MP from Bhopal has claimed that she suffered from a problem in her spinal cord and was allotted a particular seat with more leg room.
ALSO READ | HC directs West Bengal govt to suspend all CAA-related media campaigns