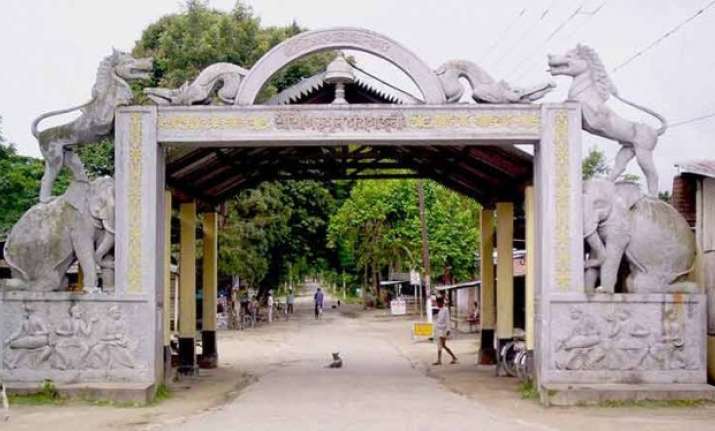 Majuli: Fourth North East Youth Festival began today in Assam's Majuli island with Union Minister for state for Culture and Tourism Dr Mahesh Sharma announcing Rs 15 crore for infrastructure development of culture and tourism in the island.
At the Festival organised by the Union Sports and Youth Affairs Ministry at the Srimanta Sankardev Kristi Sangha Ground, Sharma said as Majuli is known for its culture and tourism appeal, its development is required and Rs 15 crore would be given for infrastructure development.
He said special thrust was given to keep alive the traditional, natural and the uniqueness of the island both culturally and geographically.
The minister also said that for the declaration of Majuli as a 'World Heritage' site, his ministry has taken up special steps to give a real picture of the island in river Brahmaputra to UNESCO.
Stating during the last financial year tourist flow to the North Eastern Region was four times higher than the previous years, Sharma said, "If we could do more by joining hands together with the State and the Central governments it would benefit the people of the region".
Union Fertilizer and Chemical Minister Anand Sharma said Majuli will soon be upgraded to a tourist destination of the east and that several schemes for the development of the region have been taken up by the NDA government led by Prime minister Narendra Modi.
Sharma claimed that for the development of the region more schemes have been included by the NDA government than what the earlier government had done.
BJP parliamentarians from Guwahati, Nagaon, Jorhat, Dibrugarh and 20 Sattradhikars (head priests) took part in the opening day function of the festival where 3600 participants from 26 states are taking part.