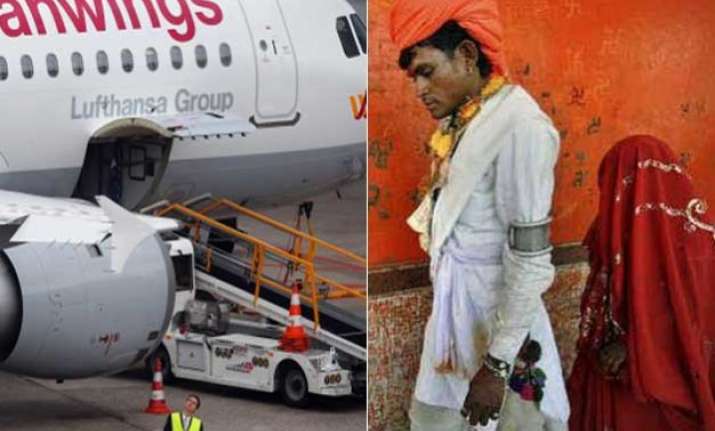 A passenger jet carrying 150 people crashed Tuesday in a remote area of the French Alps as it flew from Barcelona to Duesseldorf, authorities said.
As search-and-rescue teams raced to the region, France's president warned that no survivors were expected.
The Supreme Court today struck down Section 66A of the Information Technology Act holding it violative of Article 19(1)a of the Constitution, which guarantees freedom of speech.
"Section 66A of the IT Act is struck down in its entirety...," said the apex court bench of Justice J Chelameswar and Justice Rohinton Fali Nariman.
Grant Elliott struck a six off the penultimate to lift New Zealand to a four-wicket win over South Africa in a cliff-hanging match Tuesday which carried it into a Cricket World Cup final for the first time, ending its run of defeats in its six previous semifinals.
62nd National Film Awards have been finally announced and Bollywood's 'Queen' Kangana Ranaut has won in the Best Actress category and her film 'Queen' has been declared the best Hindi film.
Shahid Kapoor starrer 'Haider' has succeeded in bagging three awards including the Best Music Director Award for Vishal Bhardwaj. 'Mary Kom' has been awarded Best Popular Film at the prestigious award. The jury is headed by Tamil filmmaker P. Bharatiraja.
This is a story of a woman who was sold by her parents when she was barely 10, became a mother of three by the age of 14 and was abandoned by her husband soon after.
Sharda (name change) was forced into prostitution by her husband and saw death of two of her children. Her pain doesn't end here, further her mother tried to sell her off second time for Rs 50,000.