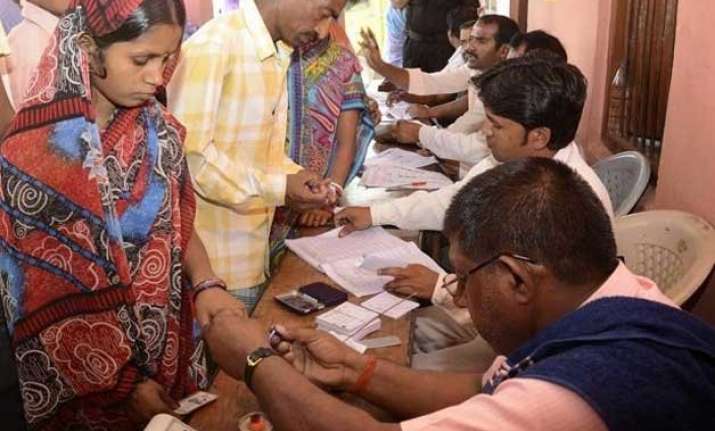 Patna:
After a brief festival break, the high voltage fights between the Grand Secular Alliance and the NDA returns to Bihar with the third phase of voting on 50 Assembly seats today.
Voting on the 50 seats would be keenly watched across the country as it would witness battle of ballots in Mahua and Raghopur from where the two sons of RJD president Lalu Prasad are in the field.
2G case: Court to hear ongoing final arguments  
New Delhi: A special court fixed October 28 for hearing the final arguments in the 2G spectrum allocation scam case in which former Telecom Minister A Raja, DMK MP Kanimozhi and 15 others are facing trial.
Special CBI Judge O P Saini deferred the case as special public prosecutor Anand Grover was not available.
NC, CPN-UML candidates to vie for Nepal's presidency
Kathmandu: Veteran Nepali Congress leader Kul Bahadur Gurung will lock horns with ruling CPN-UML's Vidya Devi Bhandari for the post of the country's new President to be elected today after major political parties failed to come up with a consensus candidate.
The presidential election will see the direct fight between opposition leader Gurung and CPN-UML's Bhandari as the Nepal Workers Peasants Party's (NWPP) central member Narayan Maharjan withdrew his candidacy.
69th senior National Aquatic Championship in Rajkot
Rajkot: Star swimmers including Virdhawal Khade and Sajan Prakash in men's category, while Mana Patel and Aditi Dhumtekar in women's category will take part in the four-day long 69th senior national aquatic championship starting here tomorrow, officials announced.
Sheena Bora murder case: Court seeks Indrani Mukerjea's production
Mumbai: A Mumbai court on Tuesday ordered production of former media magnate Indrani Mukerjea, the main accused in the murder of her daughter Sheena Bora, on Wednesday for obtaining her consent for seeking her voice sample.