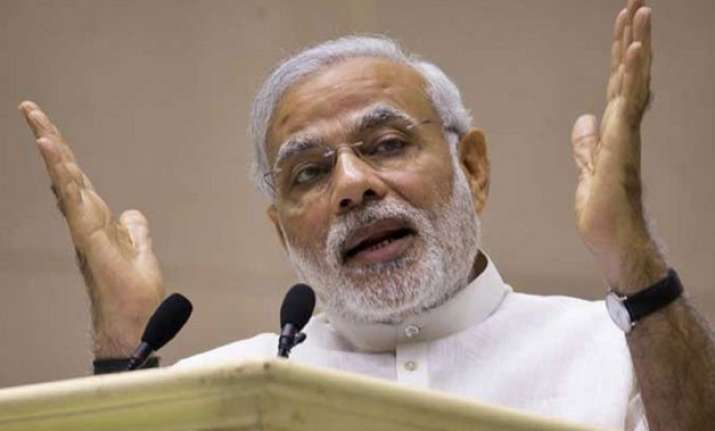 PM to launch digital version of epic 'Ramcharitmanas'
New Delhi:
A special "digital" version of epic 'Ramcharitmanas' prepared by All India Radio (AIR) will be released by Prime Minister Narendra Modi today
Hardik Patel to pitch reservation agitation on national scale; hold rally in Madhya Pradesh
New Delhi: Hardik Patel, who is spearheading an agitation seeking OBC status and reservation for Patidars, on Sunday said he would take the 'andolan' across the country. The movement will be taken to at least 12 states.
There is also a maha rally in Madhya Pradesh today against the manner in which the Gujarat Police entered homes and beat up people."
Bihar polls: BJP to meet NDA allies  to draw seat sharing deal
New Delhi: The Bharatiya Janata Party and its allies will meet today to draw out a deal over the seat-sharing for the upcoming Bihar assembly elections. Party state in-charge Bhupender Yadav said that the BJP chief Amit Shah will head the meeting.
Sheena murder: Sanjeev Khanna's police custody to end today
Mumbai: A Mumbai court on Friday remanded Sanjeev Khanna, former husband of Indrani Mukherjea, arrested in connection with her daughter Sheena Bora's murder, in police custody till August 31.
Government to release first quarter GDP data
New Delhi: Ministry of Statistics and Programme Implementation said the national accounts data for the April-June quarter of the ongoing fiscal will be released on August 31.
Law panel to submit its report on death penalty
New Delhi: Law Commission, which is said to be in favour of abolishing death penalty except in terror-related cases, will present its report on the issue to the government today.