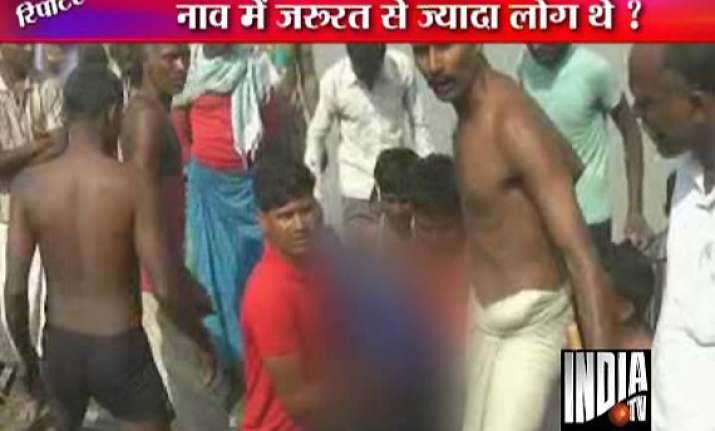 Bagaha (Bihar), Jun 12: Three women were drowned and two others went missing after a boat capsized in Gandak river near Narayanghat in Bihar's East Champaran district today, a police officer said.
Superintendent of Police (SP) Pushkar Anand said there were 24 people on board when the boat capsized mid-stream.
Anand said 19 occupants of the boat swam to safety, while divers deployed by the authorities fished out the bodies of the three dead women.
The three women were identified.
He said search is on for the two missing persons by SSB and NDRF divers, who too have been identified.
District magistrate S Chiribolu has announced a compensation of Rs 1.5 lakh to the kin of each of the dead from the Disaster Relief and the Chief Minister's Relief Funds.