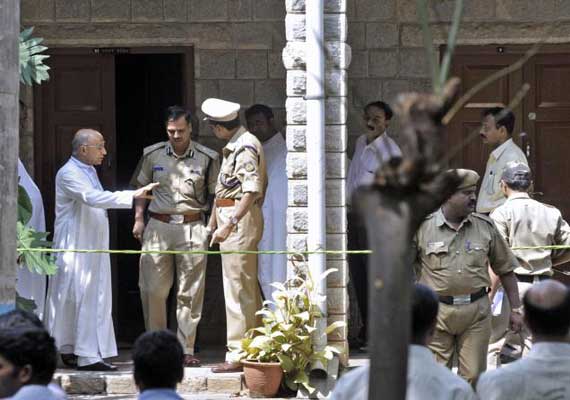 Bangalore : Police Friday achieved a breakthrough in the murder of rector Father Thomas last year at the St Peter's seminary here by arresting three priests for their alleged involvement in the crime.
"It appears the accused have fatally assaulted the 65-year-old rector who caught them stealing documents from the seminary at Malleswaram (in the northwest suburbs)," Additional Police Commissioner (Crime) Pronob Mohanty told reporters here.
The rector was found dead April 1, 2013 in the seminary with head injuries and the case remained a mystery, as the accused had left no clues at the crime scene.
"Arrest and sustained interrogation of seminary priest William Patrick, who was asleep in the adjacent room when the murder happened March 31 night, led us to other two priests - Ilyas and Peter - in the seminary for their involvement in the crime," Mohanty said.
"When the accused were subjected to detailed interrogation, including narco tests, they confessed to the crime," he said.
The documents pertain to lands granted to the seminary.
"Date for committing the crime was premeditated as it was Easter time when the accused knew that all other brothers and fathers in the seminary would be on leave," Mohanty added.