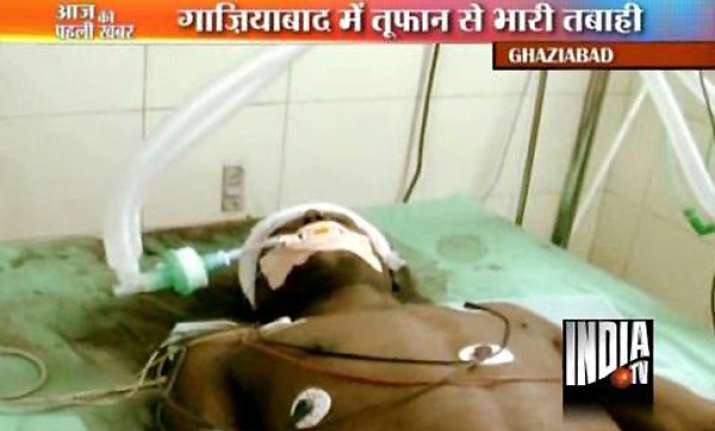 Ghaziabad, Apr 23: Three factory workers were crushed to death and six others seriously injured when a water tank collapsed over them in Vijay Nagar area near here, police said today.
The mishap took place last evening when the workers were sitting under a tin shade within the factory premises in order to save themselves from the strong winds, they said.
Later, due to the thrust of the wind, the water tank on the tin shade collapsed, leading to the casualties, police said.
The injured were admitted to a nearby hospital in serious condition, they said, adding the deceased have been identified as Imtiyaz (26), Harun (30) and Senapati (38).
Further investigations are on, they added.