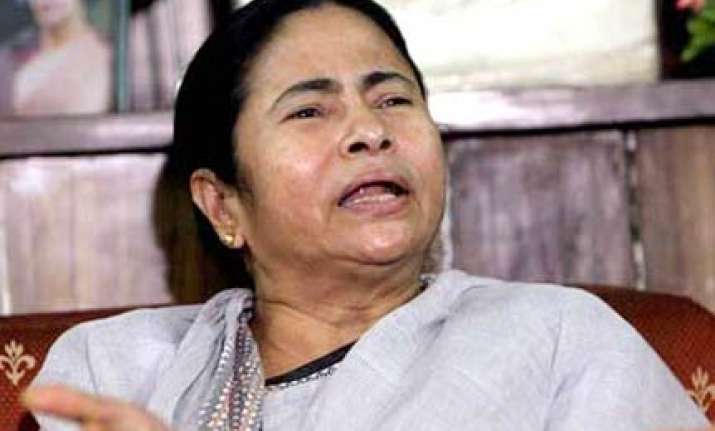 Trinamool Congress chief and Railway Minister Mamata Banerjee on Wednesday attributed her party's abstention from voting on the Women's Reservation Bill in Rajya Sabha to a "communication gap" and said she was committed to the Constitutional amendment.  
"In Rajya Sabha we have two members. We were not informed... there was a communication gap," she told reporters outside Parliament.  
She said during the meeting of allies with Prime Minister Manmohan Singh, it was decided that an all party meeting would be called (on the Bill) where her party could also raise the issue of including minorities in women's reservation.  
"But no (all party) meeting was called later. We had no information," said Banerjee who was fuming yesterday and directed her two Rajya Sabha members not to vote.  
While defending her decision to abstain from voting, she said, "Our party is committed to the Bill. We will do it."  
Congress President Sonia Gandhi had yesterday expressed surprise over Trinamool's abstention, saying Banerjee had been "enthusiastic" when the bill was discussed in a Cabinet meeting.  
When pointed out that Left was taking all the credit for the successful passage of the Bill in the Upper House, Banerjee RPT Banerjee said Left never wanted quota for women in the Rajya Sabha as it was against letting common women enter the Upper House.  
Yesterday, Trinamool MP Dinesh Trivedi had said his party chief wanted the views of the Dalits, OBCs and Muslims to be taken on board. "But unfortunately that did not happen. Trinamool Congress is for debate and discussion," he had said. PTI