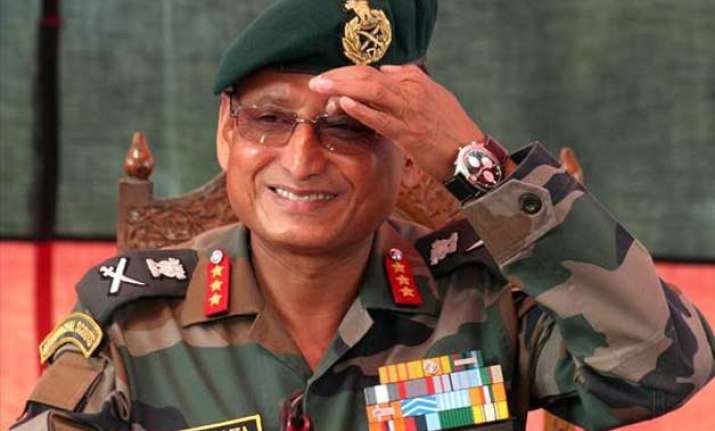 Srinagar: Army today said there were lessons to be learnt from yesterday's militant attacks in Kashmir that claimed lives of three policemen, but dismissed suggestions that militancy in the Valley was resurging. Though it admitted that activity in the militant launching pads across the LoC has increased.
"There are lessons which we learn from such incidents...  The various agencies will investigate it so that the people behind these attacks are brought to book," General Officer Commanding of 15 Corps Lt General Subrata Saha told reporters on the sidelines of a function.
He said the policemen were unarmed and attending to a normal civil case when the militants attacked them.  "We offer our deep condolences to the families of these brave cops," he said.
Replying to a question, Lt Gen Saha said the spurt in militant attacks cannot be termed as resurgence or revival of militancy in the Valley.
"It would be resurgence of militancy had it come to zero," he added.
Asked about revocation of the controversial AFSPA from Kashmir, the Army officer said the matter was being discussed by the state government and the Centre.  
"Let them decide on it... we will do our job," he said.  Lt Gen Saha said there were around 200 militants active in the Valley but intelligence inputs suggest that activity in the launching pads across the Line of Control has increased.  
"The upper heights along the LoC are still covered by snow but it has started melting in lower reaches. We have to be more vigilant along the LoC to thwart any attempts of infiltration.
"According to inputs, there has been a typical increase seen at this time of the year in the number of people at launch pads," he said.
Asked about intelligence inputs warning of militant attacks in Jammu and other parts of the country, the army officer said there were no such reports in respect of Kashmir valley but the security grid here was alert.  On new recruits joining militancy, Lt Gen Saha said it was the responsibility of all the agencies working in Kashmir to create more employment opportunities for youth to keep them away from disruptive activities.
"I do not say that it is an employment issue but employment can lead to empowerment of youth and we have to work towards it," he said.
The army had organised a function as part of 'Operation Sadhbhavana' to help the underprivileged sections of the society.
Three specially-abled persons were given scooties while computers, sports kits and other equipment were distributed among other beneficiaries.
Addressing the gathering, Lt Gen Saha said army was making all efforts to help the needy.
"We have recruited over 800 youths in the army since last year and we plan to recruit over 750 more in the coming two months. Recruitment rallies in this regard will be held shortly," he said.
He said the army had trained 34 youths from the Valley at Food Craft Institute Jammu. "Out of these, 29 have already found employment."