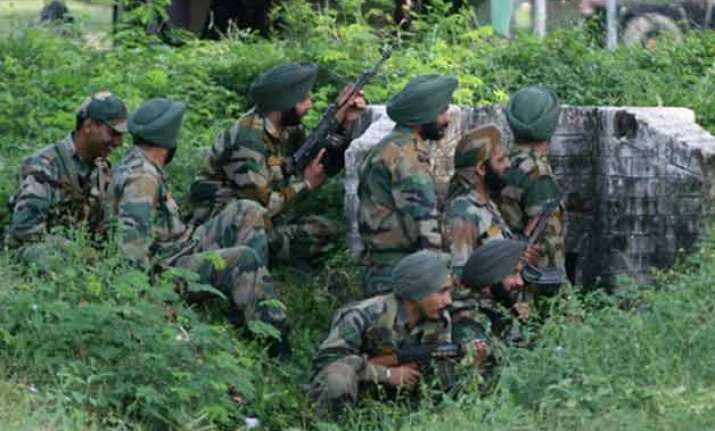 Jammu: Suspected militants early this morning opened fire at a roadside eatery near an army camp on Jammu-Pathankot highway in Samba district of Jammu and Kashmir, injuring one person.
There was a firing on highway near a dhaba adjacent to an Army camp in Samba around 5:50 AM by suspected militants, security officials said. Reports said that militants hurled grenades inside the camp.
In the firing, one civilian suffered injuries and has been shifted to a nearby hospital, they said, adding that the injured person was identified as Papu Yadav of Uttar Pradesh, a Vaishnodevi Pilgrim.
The suspected militants also lobbed grenades at an Army 663 company unit of ASC at the Buchri belt of Meshwara area of Samba.
Entire area has been cordoned off by the Army and police and firing exchanges are going on, officials said.
Jammu-Pathankot Highway has been closed for vehicular traffic as a precautionary measure, they added.
This is the second such incident during past 24 hours. 'Fidayeen' militants in army fatigues stormed a police station in Jammu's Kathua yesterday, killing three security personnel and two civilians, and leaving 11 others including Deputy SP wounded.
Two militants were also killed in the gun battle with security forces that lasted six hours. It was the first major militant attack in Jammu and Kashmir since the formation of the PDP-BJP state government on March 1.