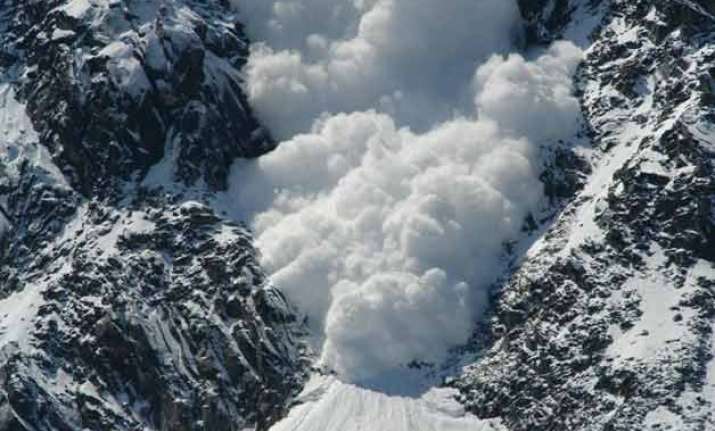 New Delhi: At least of ten Army personnel including one Junior Commissioned Officer (JCO) and 9 Jawans are reported missing after an avalanche hit an Indian Army post the Siachen glacier in the Ladakh region of Jammu and Kashmir early today morning.
 The post, located at a height of 19,600 feet, was manned by one JCO and nine soldiers.
"Ten soldiers, including a Junior Commissioned Officer, are missing after an avalanche hit their patrol at 19,000 feet above the sea level in southern side of the Siachen Glacier early Wednesday," Colonel S.D. Goswami, spokesman of army's Udhampur headquartered northern command, said.
According to the official, rescue operations by specialised teams of the Army and Air Force are underway to rescue the soldiers. The operations are being closely monitored from Leh and Udhampur.
The Siachen Glacier in the Himalayas is the world's highest battlefield. Indian soldiers guard India's borders in extreme climates, with temperatures during winters dipping as low as minus 50 degree Celsius.
In a similar incident last month, four soldiers of 3 Ladakh Scouts were killed when their patrol, located in the Ladakh region of Jammu and Kashmir, was hit by a massive avalanche.
Duty in such hostile conditions at Siachen has resulted in about 8,000 soldiers losing their lives since 1984. These deaths have mostly been on account of avalanches, landslides, frostbite, altitude sickness or heart failure.
(With IANS inputs)