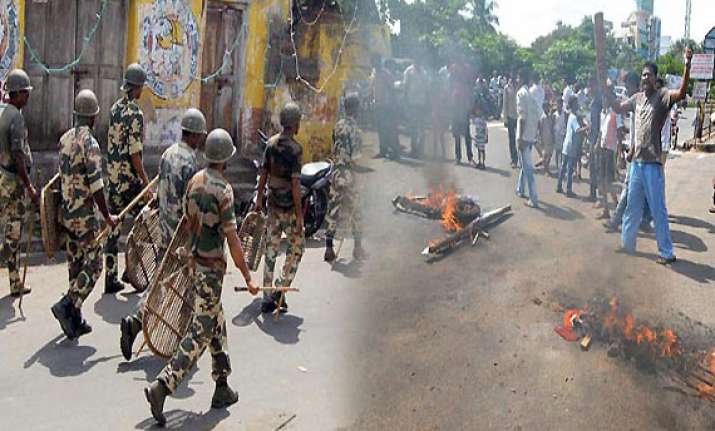 New Delhi: Thousands of electricity employees protesting against the division of Andhra Pradesh for a Telangana state have decided to end their strike, in a major break for the state engulfed in a power crisis while it faces a cyclone in 48 hours.
The employees have agreed to start work from 6 am tomorrow as the state prepares for cyclonic storm "Phailin" which is heading towards Andhra Pradesh and is expected to hit the state on Saturday night.
The decision to end the agitation came after the striking employees met chief minister Kiran Kumar Reddy on Thursday.  
The employees have called off their strike in view of the cyclone threat to the state.  
With this, power supply will be restored in 13 districts of the state.  
Power generation and transmission remained crippled in all 13 districts of Seemandhra (Rayalaseema and coastal Andhra), causing severe hardships to people, badly affecting medical services, disrupting movement of trains and bringing the industrial production to a halt.  
Over 30,000 electricity employees are participating in the strike, which has paralysed generation of 4,000 Megawatt at all thermal and hydel power plants in Seemandhra.